Kabul Rocket lands inside Indian Ambassador Manpreet Vohra residence. A rocket landed today inside the India House, the country's Embassy in Kabul. There were no reports of any injury. According to sources, the rocket landed in the volleyball court of the compound. Apart from the Indian Ambassador's residence, other mission staffs also stay inside the premises.
Incident happened about 11:15 AM, according to local reports. Representatives from at least 23 countries, including India, were participating in the meeting aimed at establishing peace in the country.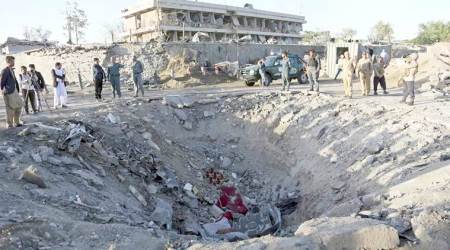 The attack comes amid extremely tight security in the capital following last week's deadly explosions that over 150 people claimed and coincides with the launch of the Kabul Process meeting this morning.
For more news updates Follow and Like us on Facebook