All two wheelers of country's biggest two wheeler company are not being proved beneficial for the company. This is the reason that the company has stopped selling some of its Models. The company has removed several models from its website from the past few months. This is indicating that the company wants to sell only those models whose sales are increasing. Also, some models have also been discontinued due to old engines.
Hero MotoCorp is working on its engine and technology since the end of partnership with Honda in 2011. However, the same engine was used in Hero Xtreme and Hero Hunk, which is engaged in Honda Unicorn. So the company has decided to discontinue these two models.
Hero MotoCorp has removed Hero Hunk from his website's production list. Hunk's sales t had to stop because of its not being particularly effective. Also, it had a BS-3 engine and the company did not decide to update it. There is no return to this bike when searching on this company's website.
Hero hunk 
Price: 75,000
Engine: 149cc
Power: 14 BHP
Hero Extreme
The company has closed the Hero Xtreme. However, you can get Hero Xtreme Sports on the company's website. This bike also used the old engine of Honda, which was not updated.
Hero Glamour Fi
Hero has also stopped to produce Glamour Fi bike due to sales decreasing.
Price: 66,000
Engine: 125cc
Power: 9BHP
Hero Ignitor
 ਇਸ ਸਭ ਤੋਂ ਇਲਾਵਾ ਕੰਪਨੀ ਨੇ ਆਪਣੇ Ignitor ਮਾਡਲ ਨੂੰ ਵੀ ਬੰਦ ਕਰ ਚੁੱਕੀ ਹੈ ।
Ignitor model too has stopped to produce by company.
Price: 65,000
Engine: 125cc
Power: 11 BHP
Hero HF Dawn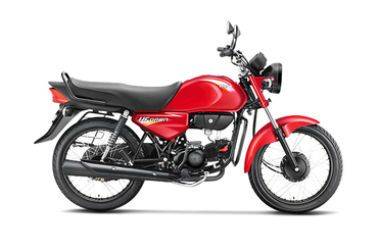 Due to decrease in sales company has stopped to sell HF Dawn and selling HF dawn
Price: 41,000
Engine: 97cc
Power: 7.70 BHP
For more news updates Follow and Like us on Facebook