Mercedes-Benz has announced that it has crossed the 1 lakh production milestone in the country. The 1,00,000th unit is its most popular offering in the country – an E-Class, which is exclusively available in the long wheelbase specification. The German carmaker, which began its Indian operations in 1994, took 13 years (2008) to roll out 20,000 cars while the next 10,000 took just two years. It's highest numbers were registered in the years after 2014, when it hit the 50,000 milestone, and the leading luxury carmaker has managed to double that figure in just four years thanks to an increase in demand.
Although Mercedes-Benz may have started off its operations in Pimpri, Pune, it now produces Mercedes-AMG Launches Limited Edition GLE 43 And SLC 43 Models cars its Chakan facility nearby. Not only is the company the top luxury carmaker in the country, it also boasts of the widest range of cars when compared to its rivals such as Audi and BMW. Currently, the A-Class is the most affordable of the lot while the Mercedes-Maybach S650 is the most expensive. Related:
For further details take a look at the company's official statement.
Mercedes-Benz becomes the first luxury car maker in India to reach the milestone of manufacturing 100,000 cars 'Made in India, for India'
India is a key emerging market for Mercedes-Benz with a world class production facility and processes- enabling reduced time frame for producing more cars than ever before.
Mercedes-Benz has a robust local portfolio comprising 9 key models in India including the New Generation Cars like CLA, GLA; C-Class, E-Class, S-Class, sedans and the GLC, GLE, GLS SUVs and also Mercedes-Maybach S 560
Mercedes-Benz started its production in India by rolling-out the E-Class in 1995
Pune: India's largest luxury car manufacturer Mercedes-Benz today celebrated a historic milestone of rolling-out of the 100,000th Mercedes-Benz for the Indian market an E-Class. The car was rolled-out from the assembly line of Mercedes-Benz's world-class manufacturing facility at Chakan, by Roland Folger, Managing Director and CEO, Mercedes-Benz India and Piyush Arora, Executive Director, Operations, Mercedes-Benz India. Recommended: Mercedes-Benz S-Class vs BMW 7 Series: Real-World Performance Comparison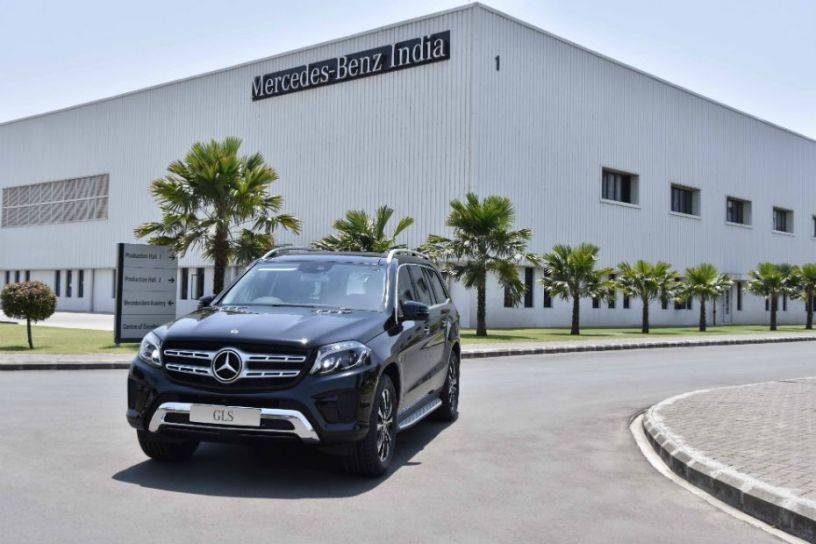 Speaking on this historic occasion, Roland Folger said, "The th Mercedes-Benz vehicle in India is a strong testimony of the impeccable customer trust and the unsurpassable brand equity Mercedes-Benz enjoys in this dynamic country. The journey that began 24 years ago, as we pioneered the luxury car segment in the country, has only gotten more fruitful and today we remain the most preferred luxury brand in the country. The milestone of rolling-out 100,000 cars is also the result of the absolute dedication of all past and present employees of Mercedes-Benz India, who remain our best brand ambassadors. This achievement also reiterates Mercedes-Benz's India commitment and we strongly believe in the India story and it's potential. We will further deepen our strong connect with the Indian customers and keep continuing to fascinate them with our products and customer service." roll out of the 100,000
Mr. Folger further added, "With the growing demand of Mercedes-Benz products, a spiraling aspiration among young successful Indians, our extensive and expanding local portfolio, combined with an unparalleled network and innovations in customer service; we are positive that the next production milestone will be attained even earlier. We pioneered luxury motoring in India and with our 'customer delight' approach and vision for future, we are confident of defining future mobility in India as well."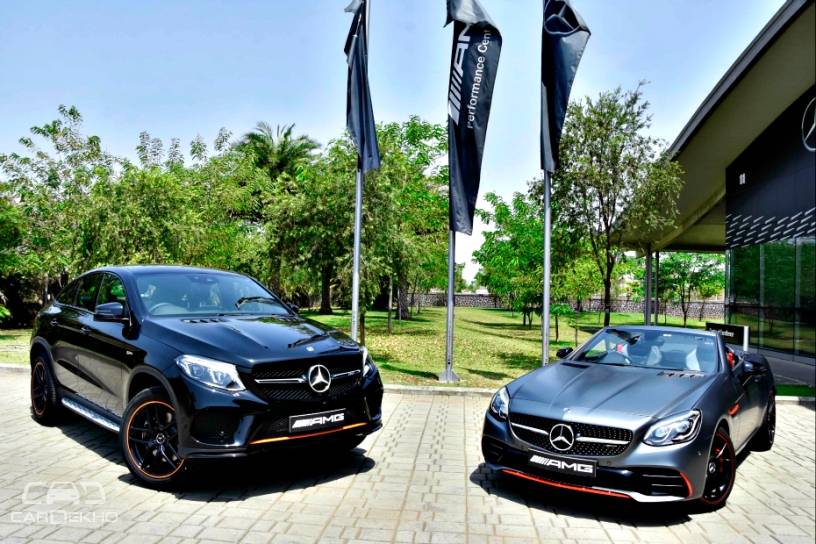 Piyush Arora, Executive Director, Operations, Mercedes-Benz India commented, "Mercedes-Benz India's production facility is a global benchmark in quality and technological advancement in manufacturing, and it has remained the backbone of our growth narrative in India. A very high level of refinement and implementation of advanced technology and flexible processes ensures Mercedes-Benz's production quality conforms to the most stringent global th car, we reiterate our 'Make in India, for India' commitment and will continue our local value addition and make the best of global products available for our discerning customers in India. We are well positioned to meet any future demand in production and adopt future technologies as per market requirements."standards, and creates new benchmark in manufacturing for the luxury car industry in India. With the roll-out of the 100,000
With a heritage that goes back over 130 years and an illustrious history in India, Mercedes-Benz has inextricably been a part of the country's automotive landscape.
Mercedes-Benz was the first luxury automotive brand to enter the Indian market in 1994. The W 124 E-Class was the first luxury car in India's modern era which rolled out of the assembly plant of Mercedes-Benz India in Pimpri, Pune. Since then, Mercedes-Benz India has been redefining the entire business of automotive luxury in the country.
Today, Mercedes-Benz India has moved the facility to Chakan near Pune with an investment of INR 1000+ crores, the facility is spread over 100 acres and is part of Mercedes-Benz's Global Production Network. Mercedes-Benz India plays an important role in the CKD/MVP production network in Brazil, Indonesia, Malaysia, Thailand and Vietnam. At these locations, Mercedes-Benz produces vehicles in various extension levels for domestic markets. Since June 2015, Mercedes-Benz India also commenced production from its new expanded production facility located in the same premises. Giving a competitive edge in the dynamic market, Mercedes-Benz also boasts of the largest spare parts warehouse by luxury car manufacturer in India which can stock up to 44,000 parts.
For more news updates Follow and Like us on Facebook