Aadhaar card will not leak your privacy, the government is confident. Many questions are being raised about the Aadhar card security. , president of Unique Identification Authority of India (UIDAI) Satya narayanan, said there is nothing to worry about security and privacy. It has been done keeping in view.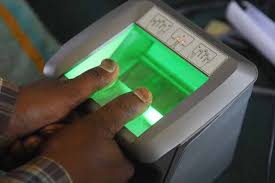 He has claimed that no negligence is being exercised with the safety of the people. They also said that the citizens of his country do not need to worry about it. How well and how much benefit can be taken from it. It should be our goal to make more changes and production.
Satya narayanan's statement came out after the report of Report Center for Internet and Society (CIS). The report contained questions about the safety of Aadhar card. It was said that 13.5 crore Indians personal information can be leaked from the official portal. Satya Narayan has cleared that country's population is 128 crores. Aadhaar has been issued to nearly 115 crore people.
For more news updates Follow and Like us on Facebook