According to Survey, Brexit had little impact on foreign students studying in UK. The International Student Survey 2017 was conducted by the student recruitment and retention solutions company Hobsons in January and February 2017.A recent survey has found, Britain's decision to leave the EU has had little impact on international students' decision to study in the UK. The survey of 27,955 prospective international students, who were considering studying in the UK. when choosing a university, course or destination country they found that the high-quality teaching is the single most important factor for prospective international students.
They were less interested in UK study. Brexit has had made no difference to 68.5 per cent of students, while only 12.7 per cent. The results indicate a softening of the initial negative reaction. The survey cites campaigns such as #WeAreInternational for helping to shape positive perceptions of the UK as a welcoming country to overseas students. An additional 37 per cent reportedly feeling slightly persuaded and only 16% said they felt no persuasion at all.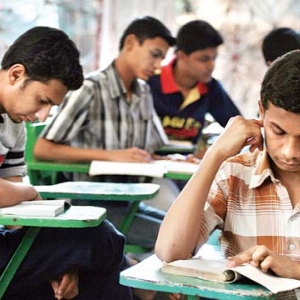 Malcolm Butler, Director of Global Engagement at the University of Sheffield, said that UK universities have always been international in their outlook and communities, and that will never change. Sheffield itself is consistently cited by international students as being a friendly and welcoming city.There will be times when we need to work harder to make sure that students and staff know how welcome they are in the UK.They determined to keep promoting our positive welcoming messages. The University of Sheffield developed  to highlight the experiences of international students in the UK.
For more news updates Follow and Like us on Facebook