2017 brought along a lot of new cars to the Indian market. Of these, here are the 10 that grabbed our attention the most
1. Mercedes-Benz E-Class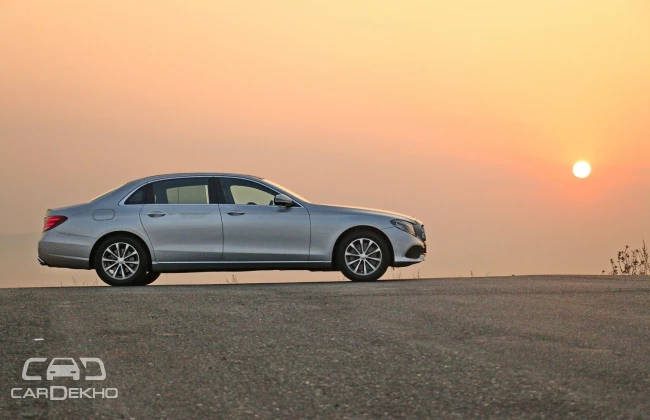 Mercedes-Benz shook the mid-size luxury car segment by raising the bar and stretching the wheelbase of its E-Class. This segment comprises of cars that have to do it all—they have to satisfy those who like to take the wheel and also those who prefer taking the back seat. It's also difficult to enter a crowded field and emerge victoriously.
While the BMW 5 Series meets the enthusiasts' needs, the E-Class gives what others don't—rear seat legroom like no other. Its wheelbase of 3079mm is only 86mm shy of the S-Class'. That makes it an easy choice for the chauffeur-driven. A 3.0-litre V6 with a 0-100kmph acceleration figure of 7.08 seconds (tested) makes the E 350 d a car you wouldn't mind driving once in a while.
Mercedes-Benz E 350 d And E 220 d: Review
2. Maruti Suzuki Baleno RS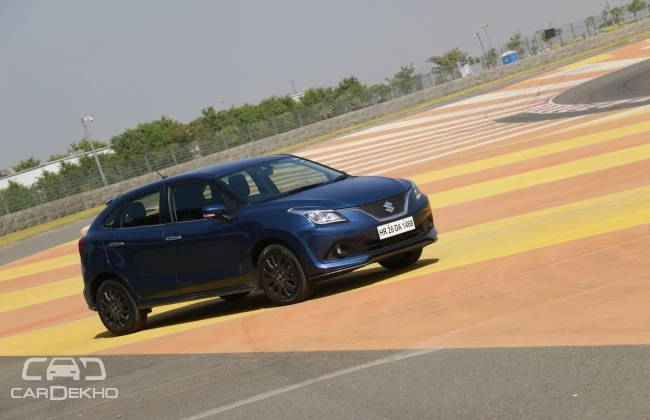 The RS variant of the Baleno is not just a sticker job with cosmetic updates. For the first time, a Maruti car has—somewhat—earned the RS name as it gets the new 1.0-litre Boosterjet engine. This is also the first time a Maruti Suzuki gets a turbocharged petrol engine, and the Baleno's light body helps it post some decent acceleration figures. The handling isn't all that exciting, though. After all, it's not a hot hatch. It's just a faster and more expensive variant of the Baleno. But it shows that Maruti Suzuki is willing to take risks and get out of its comfort zone to attract enthusiasts.
Maruti Baleno RS: First Drive Review
3. Maruti Suzuki Dzire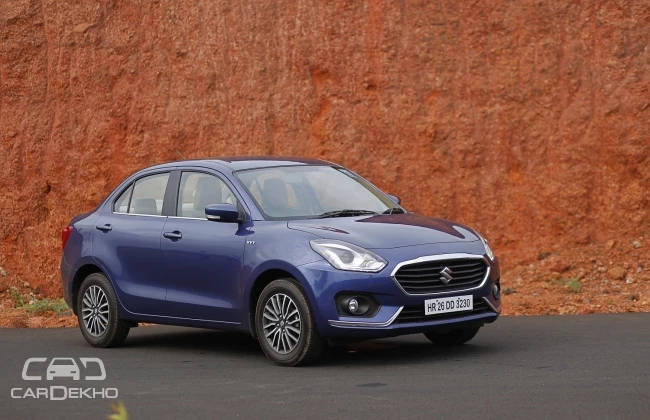 With the new Dzire, Maruti Suzuki once again proved that it's not riding on its extensive dealer network and brand loyalty to drive up sales. The new car brings along stylish curves, a proportionate side profile, spacious cabin and a long list of features. No wonder it outsells its competition—combined. In fact, it controls two-thirds of the compact sedan space.
Maruti Suzuki has decided to revamp all of its outlets and now they appear posh enough to park a car as beautiful as the Dzire on the showroom floor.
2017 Maruti Dzire: First Drive Review
4. Jeep Compass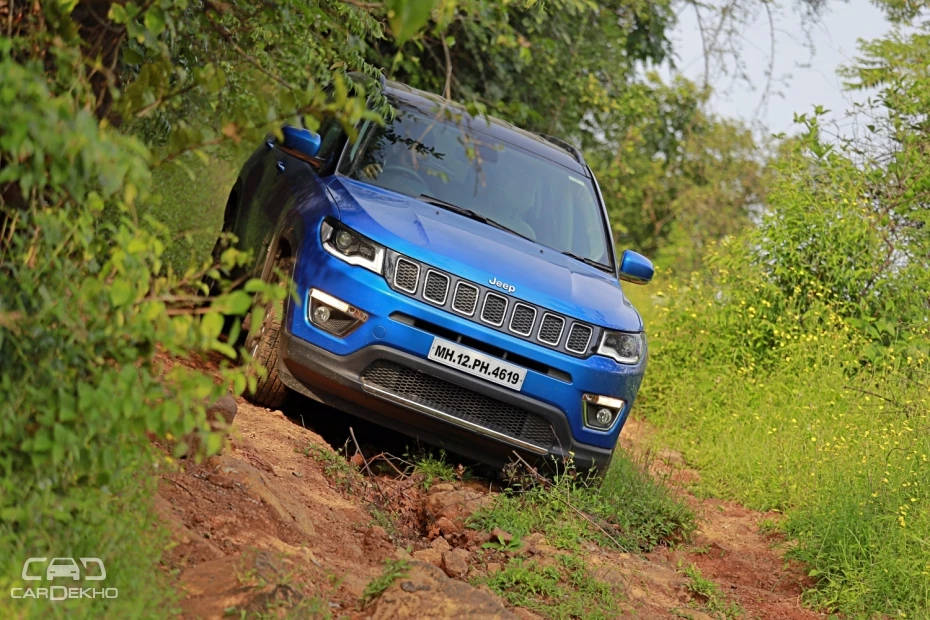 FCA looked like it was dying a slow death when Jeep announced its plans to make the Compass in India. We weren't sure of what to expect. That's because Jeep's short history in India tells us that its products are either overpriced or extremely overpriced. We were prepared to hear a Rs 30 lakh starting price for the Compass but were surprised to find out that it starts at about Rs 15 lakh (ex-showroom Delhi).
The pricing is so competitive that it might affect two of Hyundai's SUVs. The Compass fits between the Creta and the Tucson and is likely to affect the sales of both of these cars. The Mahindra XUV500 and sedans like the Skoda Octavia are also likely to face some heat from the Compass.
Jeep Compass: First Drive Review
5. Skoda Octavia RS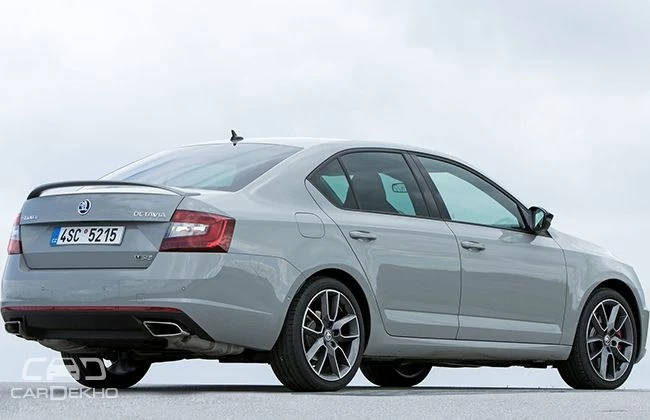 As SUVs continue treading into the territory of sedans, three-box cars face a real threat of obsolescence. They need a revolution. The Skoda Octavia RS is it. It's a sedan with the performance that punches above its weight. It's a great car even without the 2.0-litre turbocharged petrol engine. 230PS and 350Nm just make it a better all-rounder that's at home doing grocery runs and fast laps on a race track. And the price tag looks like a typo. It could've justified its cost even if it were dearer by a few lakh rupees.
2017 Skoda Octavia: First Drive Review
6. Tata Nexon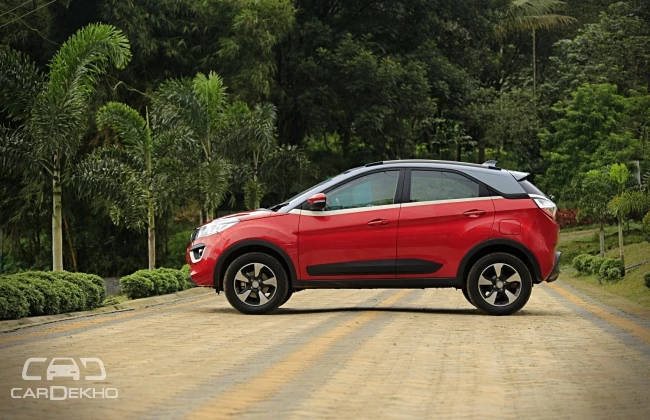 The sub-4m SUV/crossover space is filled with a lot of options, but nothing even comes close to touching the prowess of the Maruti Suzuki Vitara Brezza and the Ford EcoSport. These two crossovers look like SUVs and, apparently, that's what buyers want. The Tata Nexon shows how you can stand out in this segment without taking the 'boxy' approach. The Nexon may not look as muscular as the EcoSport, but it seems more stylish and catches our attention like no other. The use of white design elements add style and a unique appeal to the car, the way Vitara Brezza did with its dual-tone body colours. It also makes the competition appear underpowered and overpriced. The Nexon looks like a crossover, and it's unapologetic about it. We believe this one is going to be instrumental in turning Tata Motors' fortunes around in 2018.
Tata Nexon: First Drive Review
7. Skoda Kodiaq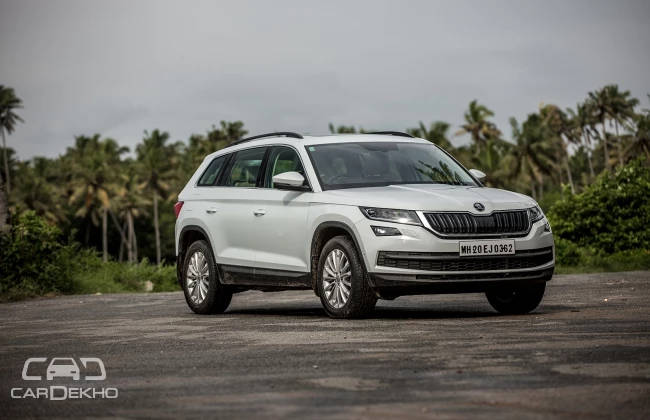 The ladder frame construction of the Toyota Fortuner and Ford Endeavour and the departure of the Hyundai Santa Fe has left room for a 7-seater soft-roader to thrive. The Skoda Kodiaq is filling up that void with no competition sneaking up from behind. The Kodiaq is off to a good start scoring ~250 units every month and proving that we're hungry for SUVs at all price points.
Skoda Kodiaq: First Drive Review
8. Maruti Suzuki S-Cross
The S-Cross facelift isn't a car that made everyone sit up and take notice. But it corrected all that was wrong with the first model. The price, for example, which hasn't changed much if you compare it with the 2015 S-Cross launch prices, now looks attractive. The styling has also drastically improved. The S-Cross that looked like a 'jacked-up hatchback' before, now has more SUV cues than ever.
Maruti Suzuki fixed everything that was keeping it from making a healthy profit off of it. With the new design, it has a stronger road presence with a bulging bonnet, vertical-slat grille, wider tyres and a new set of alloys that no longer look like wheel covers. The engine is frugal and gets mild hybrid tech. The explosive 1.6-litre diesel engine had weak demand, and it was turning out to be an expensive affair for the carmaker. So, it was no surprise when the more powerful option was axed. The new S-Cross' prices are about the same as they were when it first launched, as if there were no such thing as inflation. The proof is in the pudding. The new one is doing much better and delivering exactly the numbers Maruti had in mind for the crossover.
First Drive Review: Maruti Suzuki S-Cross Facelift
9. Hyundai Verna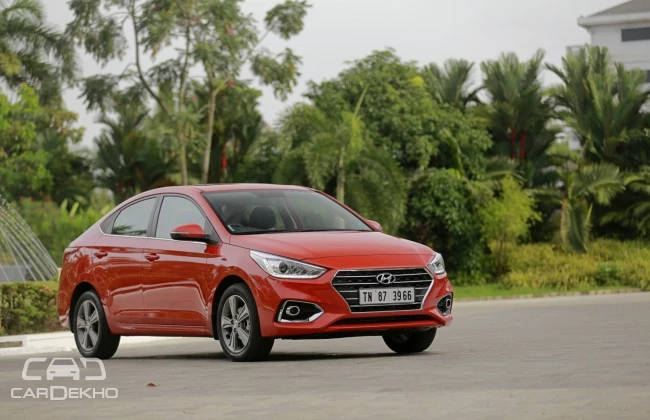 Even though SUVs and crossovers are gaining market share, the Honda City and Maruti Suzuki Ciaz continue to march strong. Hyundai once led this segment, but the Ciaz didn't exist back then nor did the Honda City's diesel engine. Now, it's a different story. The most exciting thing about this segment is that no single car can maintain a clear lead over its competitors.
Hyundai brought the next-generation Verna with hopes of leading the charts once again. The Verna is making good progress but not enough to crush the two leaders. The launch of the Verna, however, adds another competent and well-priced alternative in the C-segment sedan space. And that means a lot in a country where one carmaker controls half of the total sales.
2017 Hyundai Verna: First Drive Review
10. Ford EcoSport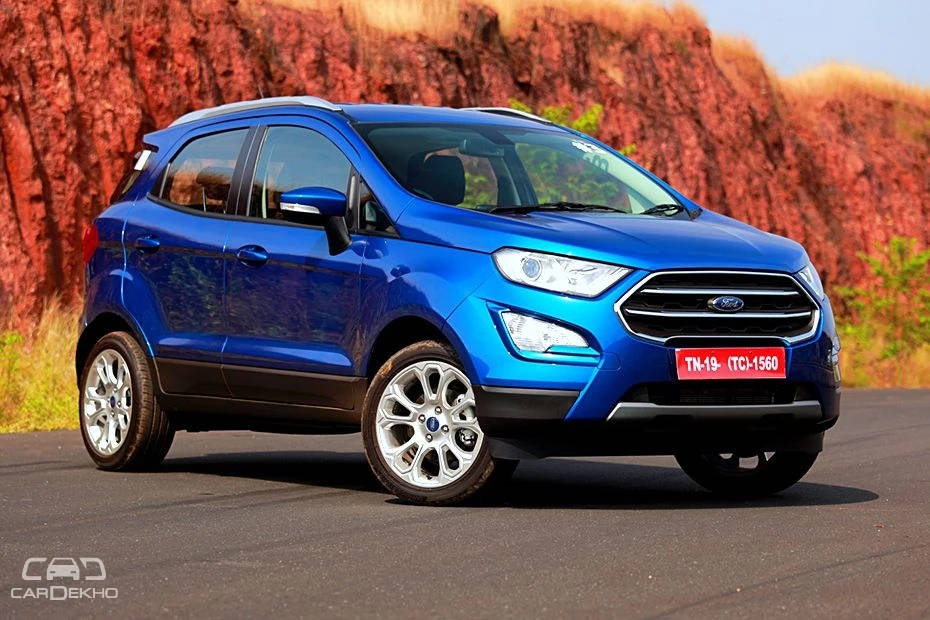 The Ford EcoSport created the sub-4m SUV segment, and it was under pressure to perform as it started seeing competition from the Maruti Suzuki Vitara Brezza, Honda WR-V and the Tata Nexon. A lot of buyers were holding on to see what Ford brings to the foray, and the American carmaker didn't disappoint. Along with a facelift, the EcoSport got a more powerful 1.5-litre, 3-cylinder Dragon engine and a few extra features without a price hike over the outgoing model. Just like the Verna, the new EcoSport is re-entering a space with competent adversaries, and that's always a good thing. We love competition because, in the end, the consumer wins with more choice and more value. Source: www.cardekho.com
Ford EcoSport Facelift: First drive review
For more news updates Follow and Like us on Facebook