With the official launch nearly a year away, the pre-production units will be tested extensively for homologation
Say hello to the mother of all SUVs! At least that's what BMW wants us to believe. The Munich-based auto giant has started pre-production of the upcoming X7. However,  these units won't be on sale. Once built, these SUVs are set to be wrapped with heavy camouflage and sent across various corners of the world for rigorous testing. We have to say, revealing scarce details about its upcoming flagship SUV and letting the imagination of the automotive world paint the rest of the picture sure is  a wicked way of putting things in perspective.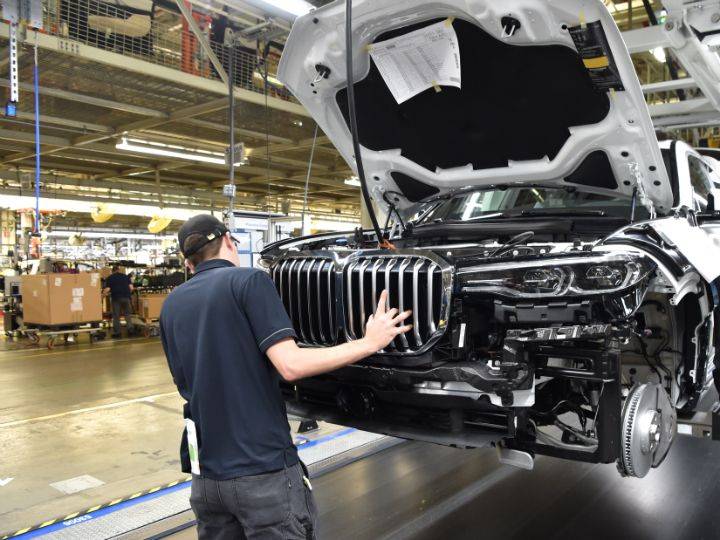 Also Read: Confirmed: BMW X2 and X7 SUVs To Debut In 2018
Anyway, the facility that BMW has chosen to build the X7 is its assembly plant in Spartanburg, South Carolina, USA. The new model will share the assembly line with its smaller siblings – the X5 and the X6. The X3 and X4 are also built at the same location for the American market. What we can learn from these pre-production units is that the final product draws plenty of design cues from the X7 iPerformance concept that was showcased at the 2017 Frankfurt Motor Show. For instance, the headlamp casings, which feature integrated DRLs and LED units. are nearly identical to the concept. The kidney grille is just as shiny and in-you-face with its excessive chrome draping and big nostrils.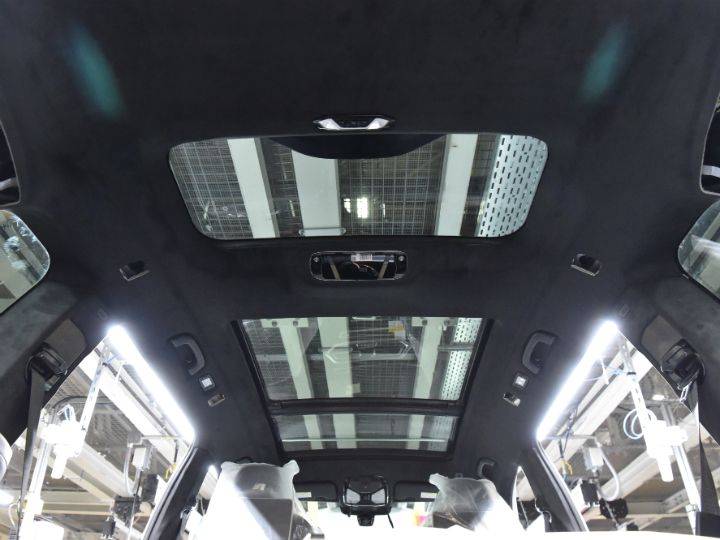 Also Read: BMW To Launch More Luxury Cars To Pay For Future Technologies
What has not been carried over from the concept is the all-glass roof, which has been ditched to accommodate a massive panoramic sunroof instead. BMW didn't bother to share any clear photographs of the rear. But don't expect it to stray too far from the concept's back side. As far as the launch is concerned, it will only happen towards the end of 2018. That gives BMW nearly a year to test and homologate the SUV.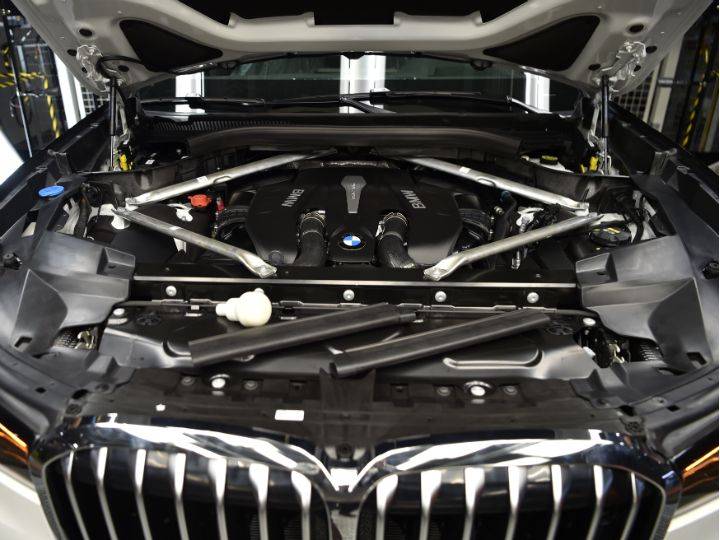 Also Read: BMW X2 Unveiled – But Why?
Another groundbreaking news is expected from under the bonnet. The X7 concept was showcased as a plug-in hybrid and that leads us to believe that the SUV will borrow the dual-engine powertrain from the 7 Series, specifically the 740e xDrive iPerformance. In the saloon, the combination of a 2.0-litre petrol engine and an electric motor puts out 322PS. It remains to be seen if BMW tweaks the powerplant to get more juice out of it for the heavier vehicle. This hybrid variant of the X7 will be one of the 25 electrified vehicles that BMW aims to launch by the middle of next decade.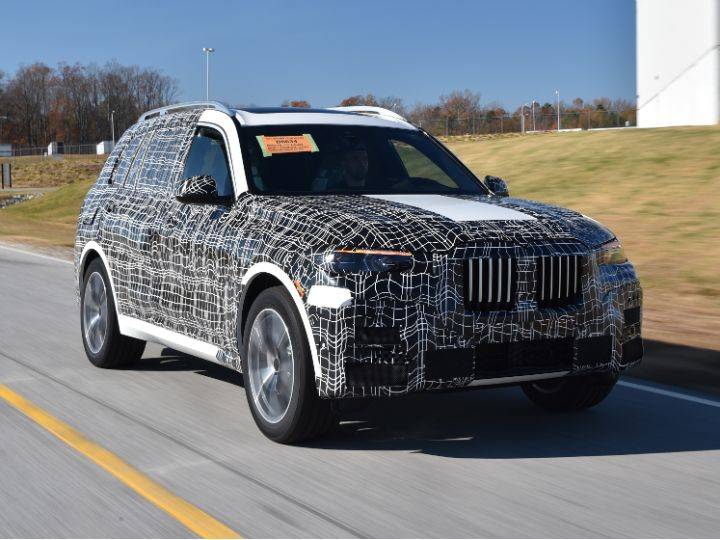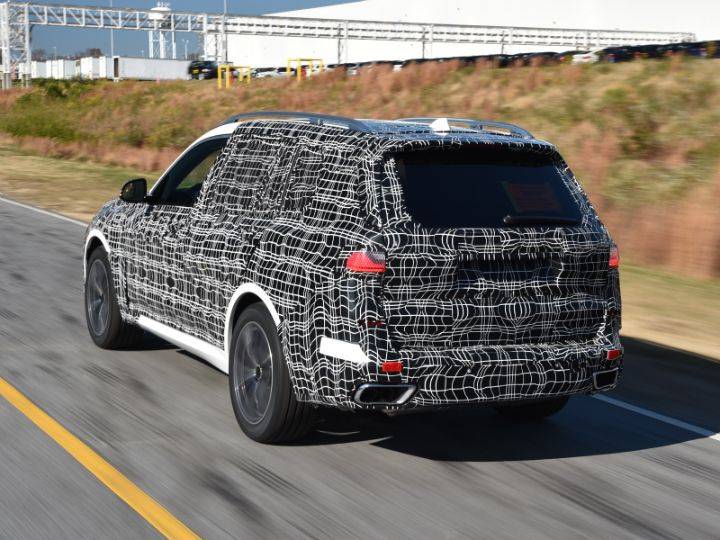 Like the X6, BMW India is likely to bring the X7 as a CBU (completely built unit) towards the first half of 2019. It will land on our shores from the same factory in the US as BMW has categorically mentioned, "Together with the BMW X7, a total of five BMW X models will be exported from Spartanburg to all four corners of the globe." And so we have another big BMW to drool on? Bring it on! Source: www.Zigwheels.com
Also Read: Next-Gen BMW X5 To Debut In 2018
For more news updates Follow and Like us on Facebook