Transfigure Custom House (TCH), a Mumbai-based custom motorcycle manufacturer, has been selected to compete in the 2018 World Bike Building Championship held by AMD magazine and INTERMOT in October this year at Cologne, Germany. Founded by Adil Dumasia, the company has built 59 custom motorcycles based on Royal Enfields, Harley-Davidsons and Triumphs till date. TCH is set to enter their latest creation, the 'ALBRASSCO', a custom motorcycle based on 1949 BSA B31 350cc Plunger. The name has been derived from the various materials used in constructing the motorcycle – Aluminium (AL), Brass (BRA), Stainless Steel (SS) and Copper (CO). These non-ferrous metals have their own shade of colour, thereby negating the need to paint the motorcycle, all the while maintaining a unique look.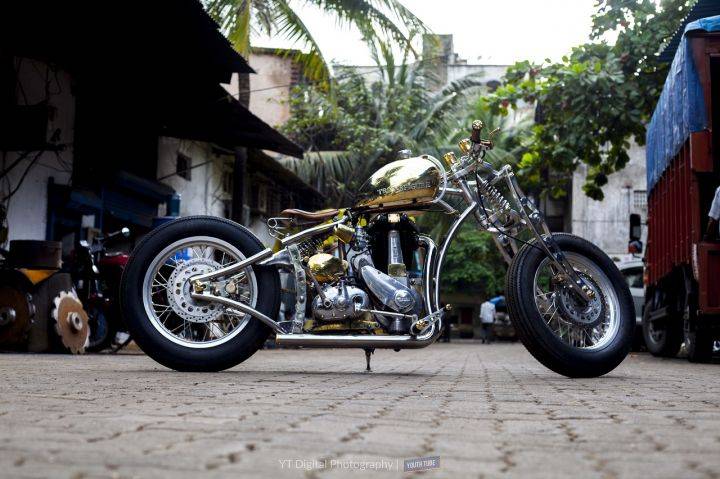 The chassis and swingarm are made of stainless steel, while the engine mounts and the wheel hubs are made of brass. The front suspension, on the other hand, is CNC-cut from aluminium billet. The company has even meticulously restored the engine and converted the stock primary chain into an aluminum belt sprocket assembly mounted on the engine. Power is transferred via a chain drive. 'ALBRASSCO' features a fuel tank and oil tank hand fabricated from brass and then plated in copper, giving it a steampunk vibe. The aluminium handlebars come wrapped with leather, while the seat frame is made from stainless steel. Leather finds a place on the seats, and so does an engraved logo for a premium touch. The wheel rims, on the other hand, are made out of aluminium, while the spokes are stainless steel. Other parts made out of stainless steel include the girder front fork spring and the rear monoshock. However, they get copper plating for a distinct look. This clean custom creation commands cleaner electrics, and to achieve this, the wires have been concealed by routing them through the chassis. To top things off, all the components have been buffed for a shiny finish.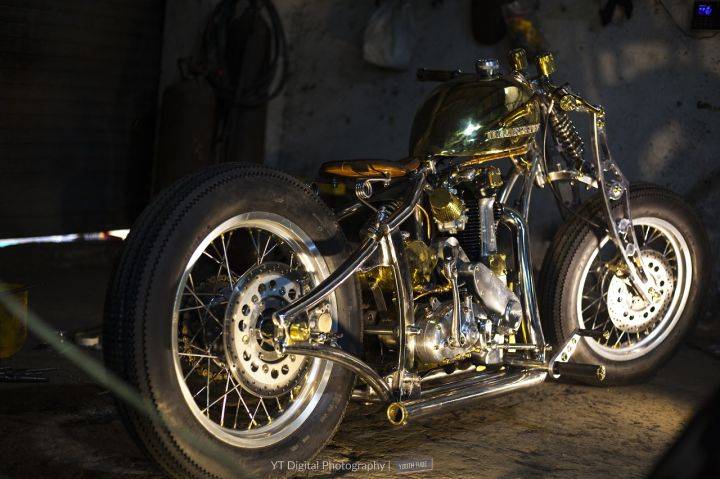 Transfigure Custom House is best known for winning the "Best Custom Bike Of The Year" award from Harley-Davidson India, through which the team got to visit the Sturgis Motorcycle Festival in the US as part of a fully sponsored trip. TCH is also known for setting up Big Boys Toys, an event that promotes bike customisation, in Mumbai and the UAE. The team has also participated in the 2017 Custom Show Emirates in Abu Dhabi, where they received an overwhelming response that prompted them to launch a branch in the UAE the same year.
Source: Zig-Wheels
For more news updates Follow and Like us on Facebook