Cars and motorcycles have always been intricately linked, especially when it comes to safety aids. Technology like traction control, cruise control and ABS, which first appeared in cars, can now be found on most mid- and large-capacity motorcycles. So did other other features such as TFT instrument consoles and LED lighting. So what's the next step in the evolution of motorcycle technology. Bosch has some answers.
Adaptive Cruise Control
Cruise control allows you to ride at a constant speed without any throttle input. However, it requires your intervention to be disengaged. This needs you to be alert at all times and keep a watch on obstacles that may come across your path. This is where adaptive cruise control comes in. Adaptive cruise control is a more active system where the bike accelerates or slows down depending on the traffic ahead. This radar-based technology (click here to know more) is set to make its way into motorcycles soon and help make long distance riding safer as well as comfortable.
Collision Warning System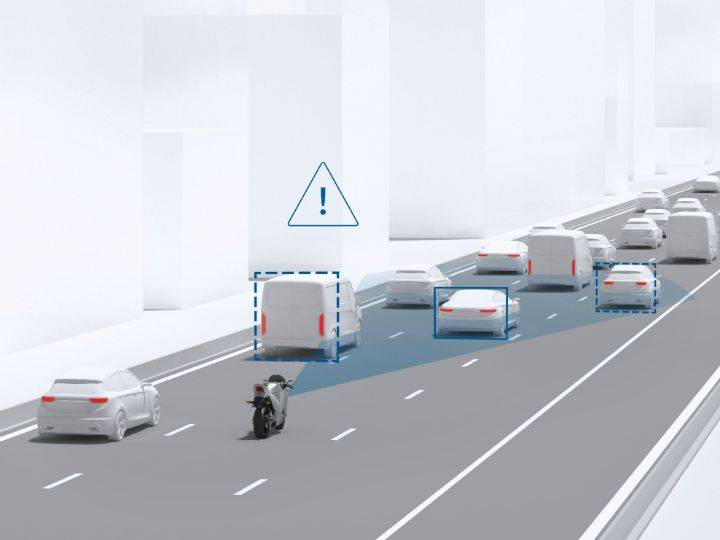 This is another radar-based system that detects vehicles ahead of you, and depending on your speed, warns you of an imminent crash. The warning can be in the form of a beep or a sign on the instrument cluster.
Active Traction Control System
You may have heard of six-axis traction control system which uses gyroscopes and accelerometers to detect and intervene even when the bike is leaned over. Active Traction Control System takes the game forward by adjusting throttle settings and limiting electronic brake inputs, says Bosch. This system could come in handy in scenarios where you'd have to panic brake into a corner and risk sliding the bike, or even slipping off of it. Bosh also said that it is working on lateral thrusters that will save your skin even if you lose the front end. Read more about it here.
Blind Spot Warning System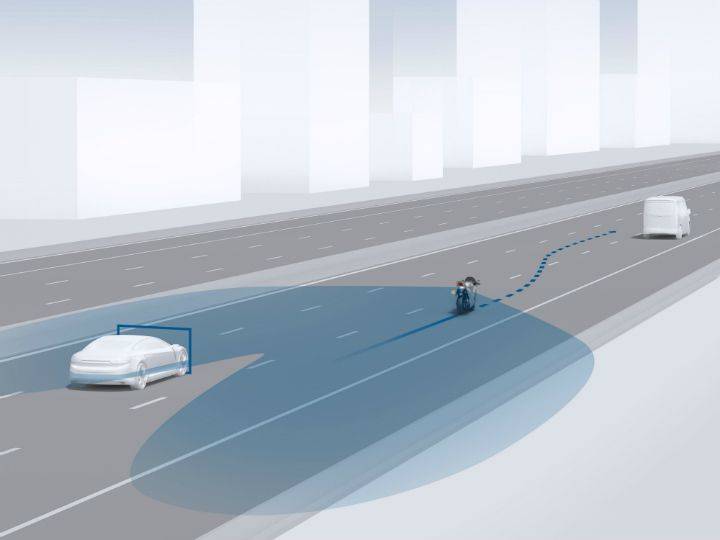 While motorcyclists may not have as much of an issue with blind spots as car drivers, they are definitely more at risk. Blind Spot Warning System uses radar technology to detect vehicles which are in the rider's blind spot and warns them by way of small warning lights integrated into the rearview mirrors. 
Also read –  KTM Developing Sensor-Based Active Safety Technology
These aren't ideas that have been lying in a shelf gathering dust. Bosch has been actively working with bike manufacturers like Ducati and KTM to make these technologies accessible to riders by 2020. Although most of these technologies will initially be reserved for high-end motorcycles, expect them to trickle down to smaller and more affordable ones in the near future.
For more news updates Follow and Like us on Facebook