Custom motorcycles have been around almost as long as motorcycles themselves, but with the electric revolution fully underway, we're now starting to see electric customs as well. The latest is from Italian firm E-Racer Motorcycles, which has gotten its hands on a Zero SR/F and FXS. The result — the Edge and the RUGGED Mark2.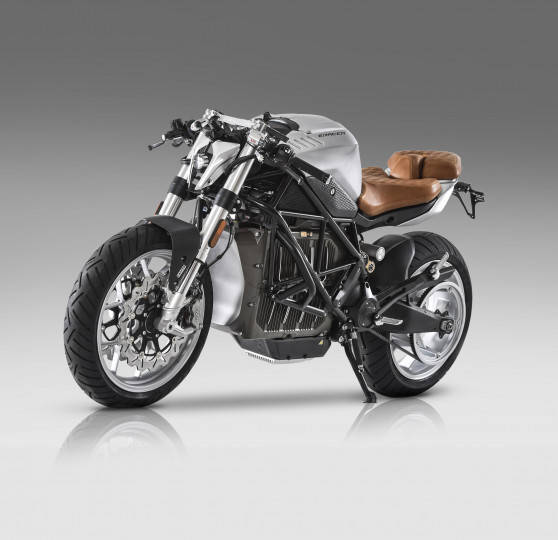 The futuristic cafe racer you see here is the Edge, and it is based on the SR/F. Its LED projector headlight is flanked by two sharp, fang-like DRLs, which give the Edge an aggressive fascia. Low set clip-on handlebars result in a mean, hunkered-down look and the muscular fuel tank, though actually more compact than the original, adds some mass to the design. This is in proportion to the humongous battery pack underneath, and the Edge has a rather hefty appearance overall, with the mass concentrated in its belly.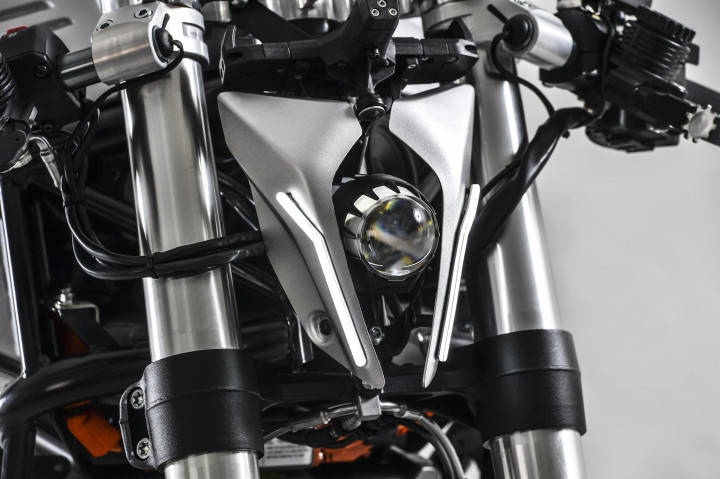 The hand-stitched tan split seats inject some contrast into the largely silver design and the tail section is quite slender and minimalist. Twin wave rotors up front look quite snazzy and are similar in size to the massive rear belt pulley. E-Racer has even used something called LineX — a former military patent armour paint that is resistant to scratches.
Also Read: Custom Zero FX – The Best Looking Electric Bike?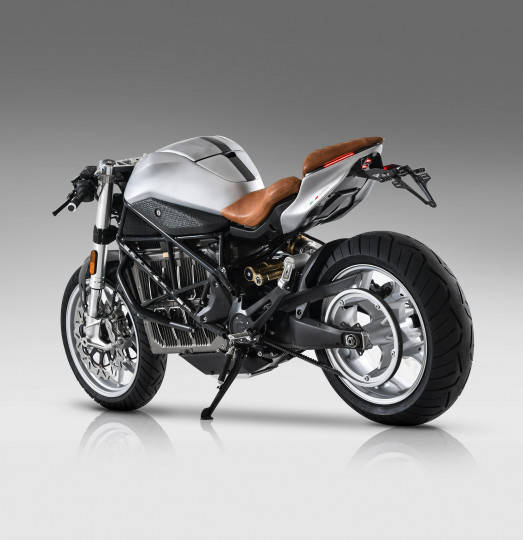 The exposed trellis frame has remained unchanged but is suspended on an upside down fork and monoshock from niche Italian manufacturer AirTender. These are innovative hybrid hydropneumatic units. Technical specs are unaltered, meaning an electric motor with peak output of 111.49PS and 190Nm, fed by a 14.4kWh lithium-ion battery pack good for 259km in the city. Highway range is claimed to be 132km and the Edge can reach a top speed of 200kmph.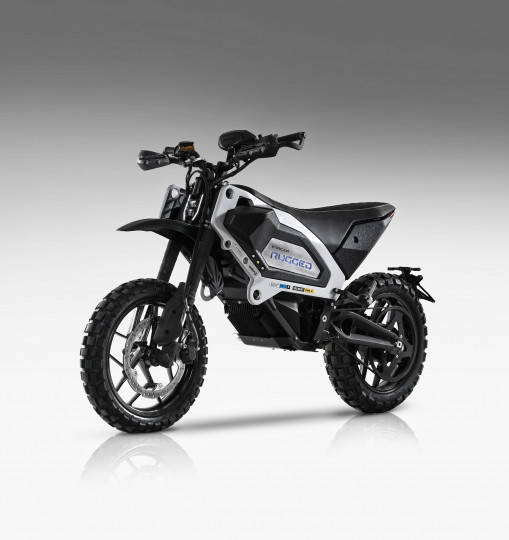 E-Racer has also tried its hand at a Scrambler with this aptly named RUGGED Mark2. It is based on the Zero FXS supermoto but E-Racer has given it a unique and well, erm, rugged look. The two tiny LED headlights up front are poly-ellipsoidal units. A slim, long single seat gives the RUGGED a lithe, lightweight design. It looks ready to go anywhere with its knobby tyres, LineX paint and tall, wide handlebar.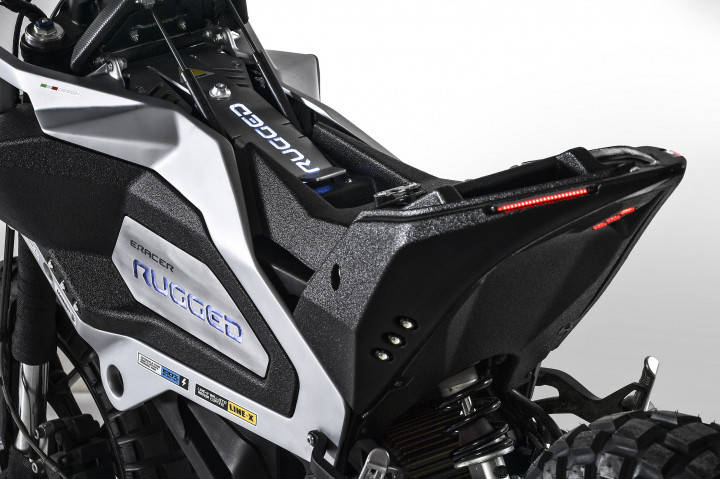 E-Racer's redesign of the body panels mean it has managed to throw in an underseat storage compartment, which the original bike lacks. This area is illuminated and contains two USB charging ports as well as the bike's charging socket. It is large enough to carry the bike's 15-metre charging cable.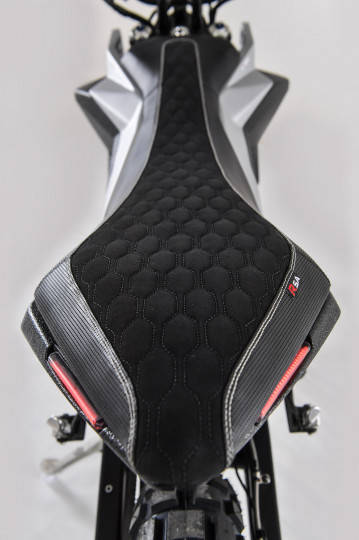 This cable will be used to charge its 6.3kWh lithium-ion battery pack. The RUGGED is powered by the same 46.2PS, 106Nm electric motor as the SXF, and weighs just 136kg. Urban range is quoted as 161km while highway range is 64km.
Both bikes will set you back by €6,000 plus the price of the base motorcycle with the first 5 pre-orders slated for delivery by spring 2020. If electric bikes are what get your motor running (pun intended), go ahead and check out our electric page.
For more news updates Follow and Like us on Facebook