Ultraviolette has launched its F77 electric motorcycle in India. The new motorcycle sets new benchmarks in not just electric two-wheeler performance but also modular battery technology and charging setup. Here's what you need to know about the new battery setup and charging tech: 
Also read: Ultraviolette F77: A Made-In-India Electric Bike That Does 147kmph!
Battery: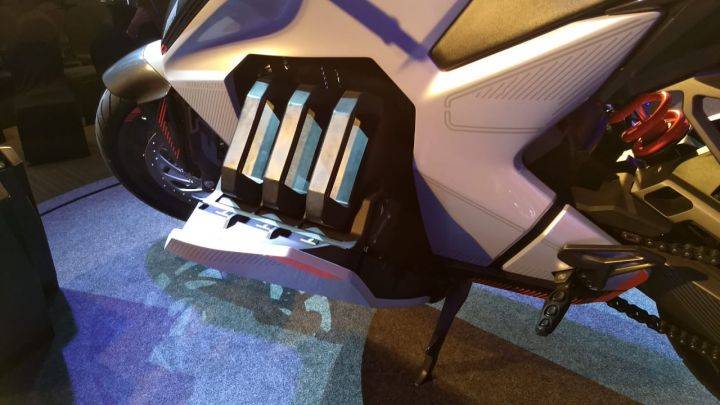 The F77 utilises a modular battery platform consisting of three 4.2kWh lithium-ion battery packs. Each removable battery pack weighs just 8.5kg and helps keep the F77's overall weight low at 158kg.Ultraviolette says you can expect a range of 130 to 150km range from the combined battery setup. The battery packs claim to offer energy density, battery life and power outputs on par with the best electric vehicles around the world. 
Also read: Revolt RV400 First Ride Review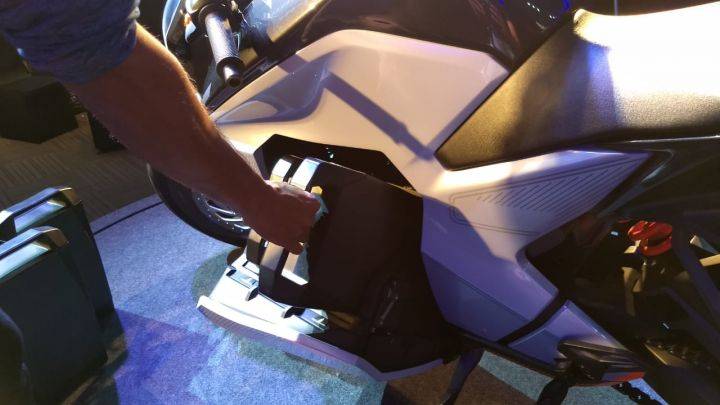 The battery pack has structural crush zones to absorb the first impact and protect its cells in the event of a crash. The outer shell is claimed to withstand up to 2 tonnes of load while being dust and waterproof. It is a slim briefcase-styled unit with a handle on top to make it easy to carry around.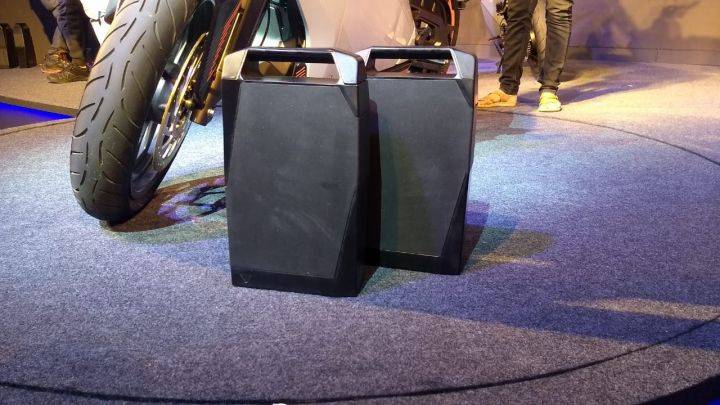 Other than impact protection, the battery pack also has an advanced cooling system to keep the cells cool during use. Each battery pack also gets its own processor and memory besides technology such as Wi-Fi and GPS. Ultraviolette has also installed mechanical, thermal and electrical failsafe systems that shut down the battery to prevent any damage to the cells and reduce the risk of a fire. 
Charging: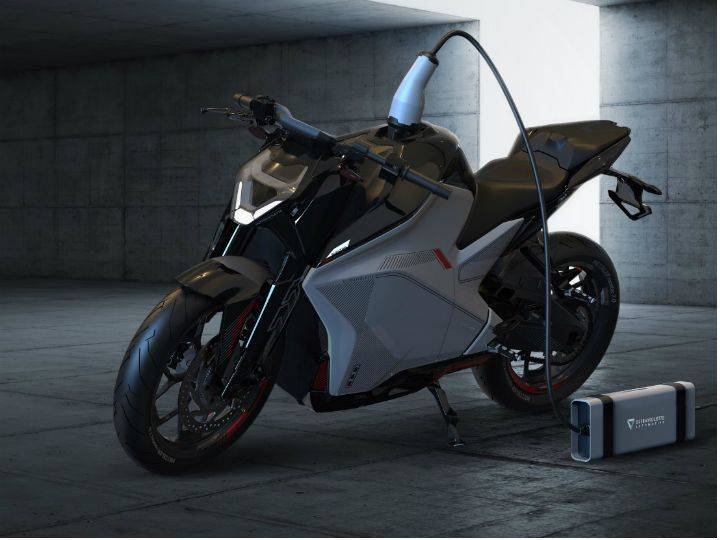 The F77 gets two charging ports: in-built standard and fast charging. Its inbuilt 1kW AC charging module can be connected to any household 3-pin socket. With this setup, you can charge the battery pack up to 80 per cent in 3 hours and up to 100 per cent in 5 hours. 
Also read: Meet The Ather Dot, A New Way To Charge Your 450 e-Scooter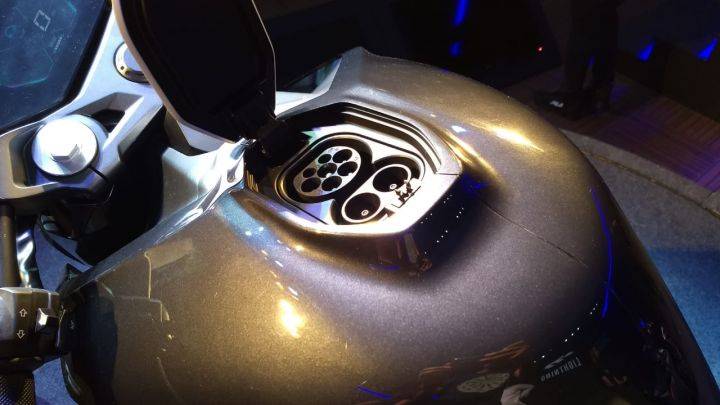 The fast-charging port sits on top of the dummy fuel tank. With an optional 3kW DC fast charger, the battery can be charged up to 80 per cent in under 50 minutes while a full charge can be attained under 90 minutes. The charging port is a standardised Combined Charging System (CCS) Type 2 charging port, which is compatible with public charging ports available in most metros. So you do not have to worry about the public charging socket not fitting onto your bike's port. Ultraviolette is also setting up its own charging infrastructure in Bangalore.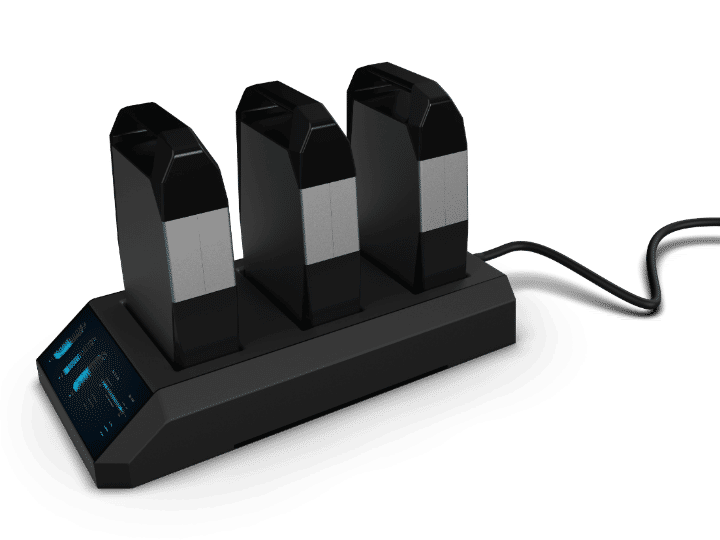 Another way of charging is via the optional home charging pod. It holds up to 3 battery packs and shows individual charge levels for each battery. The Ultraviolette F77 gets regenerative braking, which further charges the batteries on the move. 
Accessories: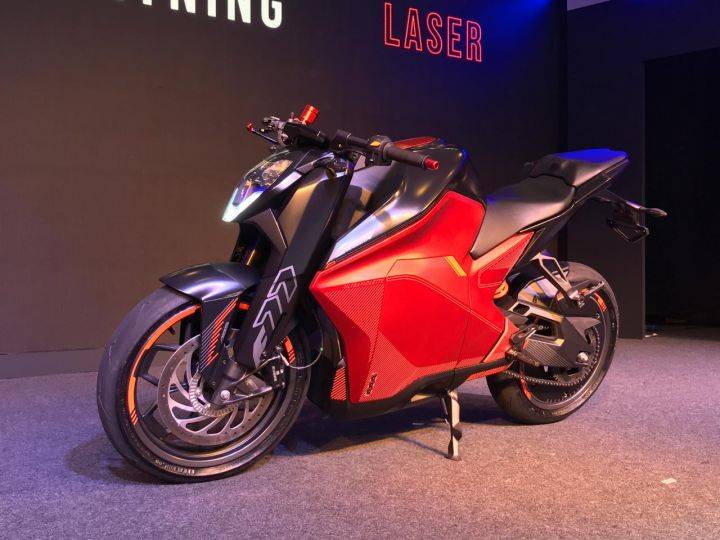 You can purchase separate battery packs from Ultraviolette. This would allow you to charge up to three battery packs at home and simply swap them with the drained batteries in your bike for a quick charge turnaround time. Other than battery packs, Ultraviolette is also offering the DC fast charger and home charging pod as accessories. Prices for these additional accessories have not yet been revealed. Stay tuned for updated prices and more info.
For more news updates Follow and Like us on Facebook