The BJP once again came up with its double standard  policy on Punjab's issues. BJP President Amit Shah, reached Chandigarh on Saturday, was not ready to open his mouth on the issue of Chandigarh and directly ignored to answer the questions of  Punjab's claim on Chandigarh.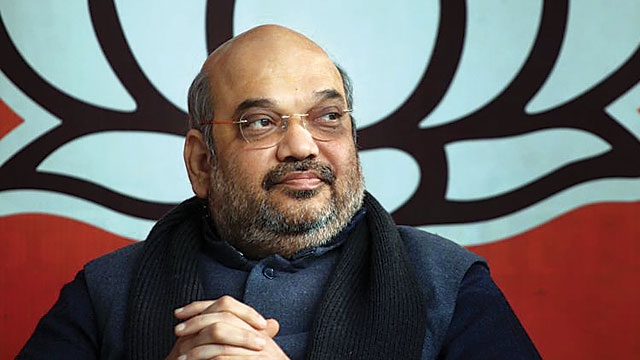 The sources alleged that Amit shah ignored the questions, when asked that the units of BJP of Punjab,Haryana and Chandigarh are claiming their rights on Chandigarh.
Chandigarh has been built from the Punjab villages, therefore Punjab has always been claiming its rights on Chandigarh. Instead of giving answers to the questions shah started asking question from reporters and also didn't give clear answer on the SYL issue and said that the center and govt. will get together to resolve the issue.
For more news updates Follow and Like us on Facebook