Students of Govt School work for their self during MID DAY MEAL. Aur (Navashar):  We send children with hope, they will learn new from school. But they are learning labor during their school time. Often, we can see students are cleaned the school in their uniform as well as other work. It is the major reason, people do not like send their children in Government school.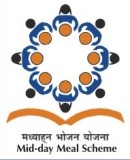 Some teachers said on conditions of anonymity, Government is not providing proper staff, cleaners, funds for school and some others kind of facilities. On the other hand, parents said they are poor and send their children in Government school. They also do not like, their children do that kind of activities in school but they are helpless in front of their condition.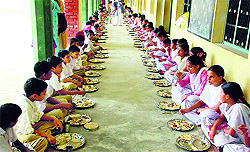 Education minister Parmjit Kaur said that she gives strict notice to all school teachers; they just provide education not other kind of work. Regarding in this case, strict action would be taken against school staff. District Superintendent Parmjit Singh said that no instructions were issued to school that teacher would be able to take non-educational work from the students.
For more news updates Follow and Like us on Facebook