Priyanka chopra the most popular in Bollywood as well in the  Hollywood, who worked in most of the fields  as an actress, as producer  and as singer. Priyanka who worked recently in the quantico series and came back from Hollywood. She has worked in the English movie, Punjabi movie she is the producer of sarvan movie , hindi movie, ,also worked in Marathi movie .
The multi talented actress priyanka chopra who is now set to proceed her career as producer and co producing  a hindi movie with her MARY com movie producer  and mom madhu chopra.
Priyanka is producing a hindi movie which is based on the writer and the poet  rabindra nath tagore and it will be love life of writer which will be showcased by the young boy point of view and it is named as "NALINI" priyanka  explored  many of the cities to get the accurate and factual story and convinced the producer madhu chopra to produce a film.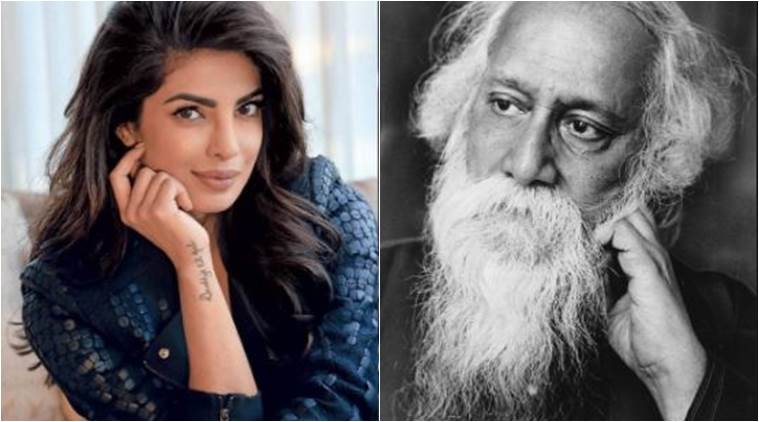 Madhu Chopra told about the movie, "Priyanka wants good stories to reach audiences. Nalini has great potential and is an entertaining subject. We're happy to be associated with it." The period-romance recreates Nobel laureate Rabindranath Tagore's real life romance. In 1878, when he was 17 and staying with Dr Atmaram Pandurang  Turkhud at his Mumbai-home, Tagore fell in love with his 20-year-old daughter, Annapurna, who became his tutor and inspired him to write poems. On Annapurna's insistence, he gave her the name Nalini, and immortalised her in a poem he wrote for her and set to music too. -Sources
For more news updates Follow and Like us on Facebook