Awareness among youth to stay away from drugs in Punjab.The Amarinder Singh-led state government is set to create an army of volunteers who will act as observers for addicts undergoing rehabilitation besides working as police informers.
Drug abuse prevention officers' (DAPOs) will further create a group in their areas and provide training to others as how to work as volunteers.According to the plan of STF, the members of zila parishads and block samitis, sarpanches, panches, councillors, government and private teachers, patwaris, professors, panchayat secretaries, multi-purpose health workers and nambardars will be trained by drug abuse prevention officers. Punjab also create army of 1 lakh volunteers to fight drug menace. Sidhu said that,The countries that have reduced drug use drastically have this model as the battle against drugs cannot be fought through breaking the supply chain only.
A trainer team would comprise police officers and NGO representatives.It will include a two-day state-level training to 200 master trainers and district wise training to trainer teams. With the help of this programme,it will become a social network which will work as camera on the drug users and suppliers.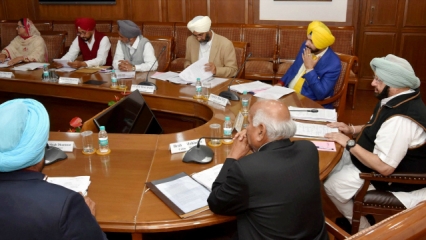 For more news updates Follow and Like us on Facebook