New case of Ebola outbreak in Congo. , the Health Ministry and the World Health Organization (WHO) said on Friday signalling a new outbreak of the disease which killed thousands in West Africa.The ministry said, Our country must confront an outbreak of the Ebola virus that constitutes a public health crisis of international significance. The case was confirmed from tests on nine people who came down with a hemorrhagic fever in Bas-Uele province in the northeast of the country on or after April 22, a ministry statement said. Three people have died of fever.
The ministry said it should arrive on Saturday. An investigation team led by the ministry of health with WHO support was expected to reach the scene of the outbreak in the coming days. Other samples are still being tested, and six people remain hospitalized. The deadly hemorrhagic fever was first detected in its dense tropical forests in 1976 and named after the nearby river Ebola.
At the same time, a separate outbreak killed more than 11,300 people and infected some 28,600 as it swept through Guinea, Sierra Leone and Liberia and caused alarm around the world. That experience helped Congolese authorities respond effectively to an outbreak in 2014 that killed 49 people. In June last year, WHO declared Liberia free of active Ebola virus transmission. Liberia was the last country still fighting the world's worst outbreak of the disease.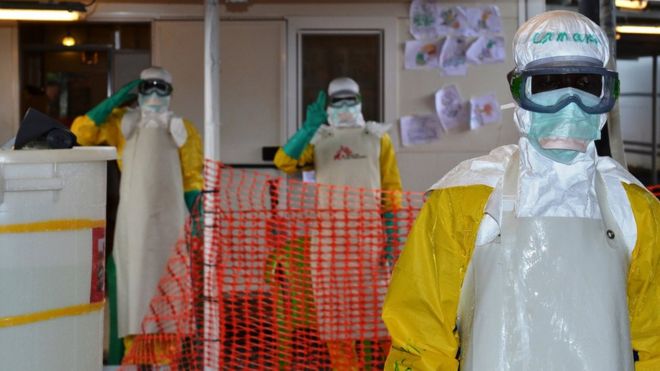 The GAVI global vaccine alliance said on Friday some 300,000 emergency doses of an Ebola vaccine developed by Merck (MRK.N) could be available in case of a large-scale outbreak and that it stood ready to support the Congo government's efforts to bring the epidemic under control. There are 300,000 doses of Ebola vaccine available if needed to stop this outbreak becoming a pandemic. The vaccine has shown high efficacy in clinical trials.It plays a vital role in protecting.-REUTERS
For more news updates Follow and Like us on Facebook