In Today's busy life people don't have much time to concentrate on their body and to apply various techniques for their body they don't have  even enough time to take proper meals of a day sometimes they miss their breakfast or their dinner .People need to try all the meals of a day in 8 to 9 hours that will decrease the problem of your weight.
To take a meal on a proper time can reduce your body problems or weight issues  researchers found. To miss the breakfast or to take it after 10am can cause to the big problems or effects negatively to body . People who are much concern about their weight they have to take breakfast before the 10 am and they don't need to go on diet or make a diet plan. Some people think that will gain weight if they take heavy breakfast a day but we must take heavy breakfast a day because this food will give us the power to fight with diseases that our body  faces. Breakfast doesn't increase the weight in fact it only gives us energy for a day. United States Department of Agriculture recommends that people eat a nutrient-rich breakfast to help manage weight and improve overall nutrient intake.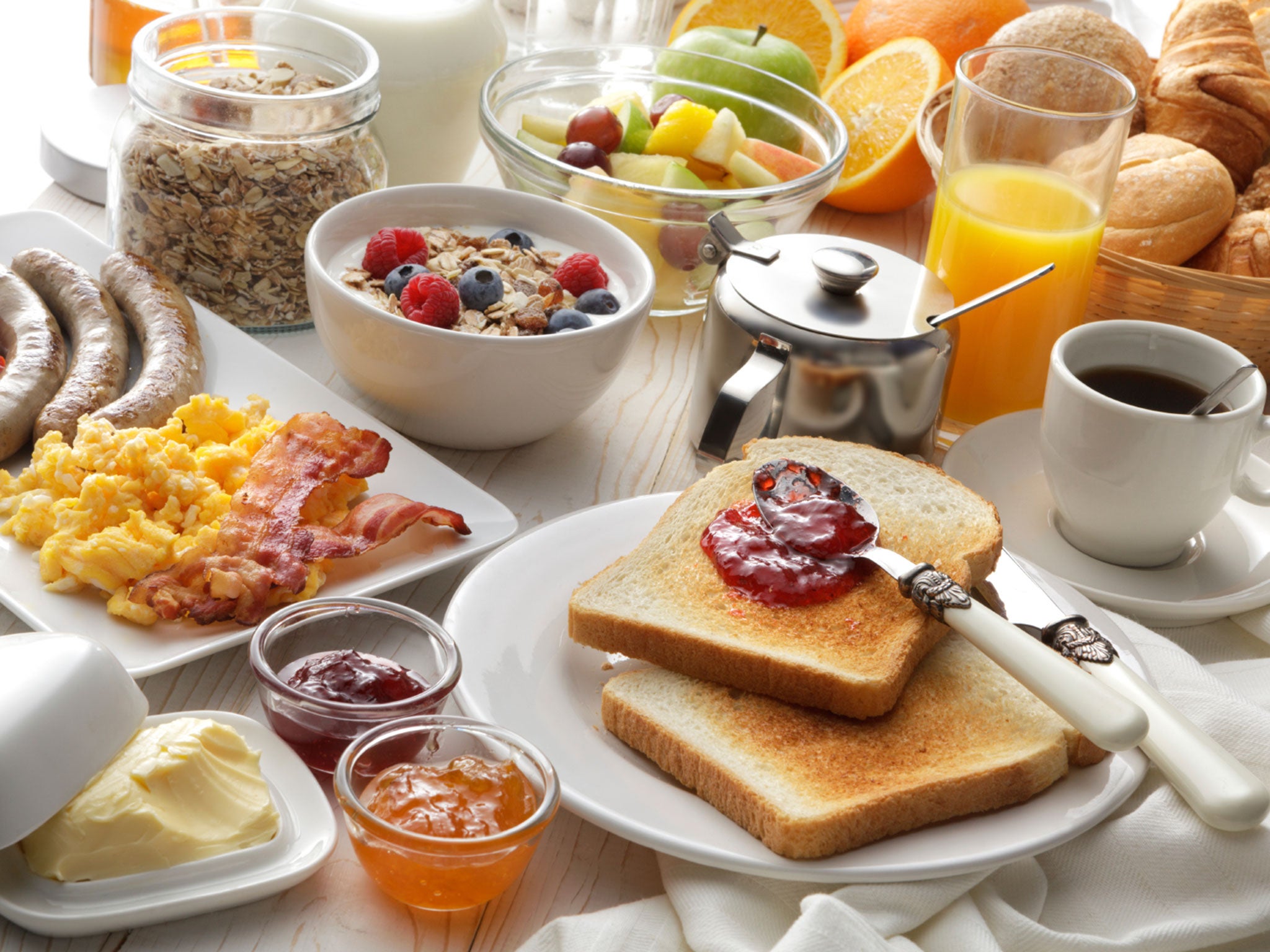 It is said by great doctors that all the meals of a day must be consumed within 8 to 9 hours of a day that is before 9 am to 6 pm. These hour meals gives proper advantage of the meal that it's have. If you are taking supper after the 6 pm then must keep it lesser you can. It will reduce the problem of heart diseases, high blood pressure. So people need to take proper meals instead of taking snacks or junk foods a day.
For more news updates Follow and Like us on Facebook