Impact of GST: Huge discounts on electronic items. If you are going to buy TVs, fridge, AC and washing machines, you can get bumper discount in June before Diwali. In June you can get Diwali environment. Electronic Goods Retailers are selling their products at a price of 20-40% off because they want to clear the old stock before the Goods and Services Tax (GST) is implemented.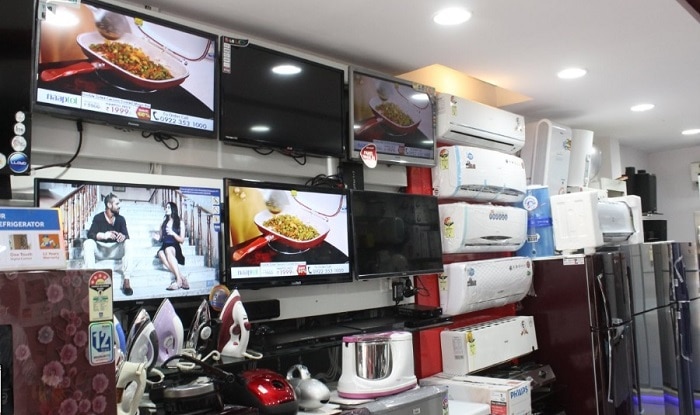 They are taking these steps for the loss, due to excess tax on old stock. Government is going to implementation of GST on July 1.Before the GST is implemented, most sellers will give heavy discounts for removing outdated stock. In fact, the seller will have to bear the burden of 40 percent central GST on the remaining equipment.
Selesh Managing Director, Nilesh Gupta said that every retailer wants minimum stock till Julyand it will not be credited to them. He said, "We are clearing the stock by getting rid of it, but we are also getting harm on it." Due to the discount In June, sales will remain weak in July. The top executive of a large consonant electronic chain told that they are sacrificing margins to clear the stock.
Increasing the tax rate on electronics goods by 3-5 percent after GST will implement. Mumbai's big retail retail chain Kohinoor is offering 40 percent discount on Display Prices.
Company's director, Vishal Mewani, said that most of the displays, especially cell phones and Led TVs and life models, are in the display. We are trying to sell them in stock clearance. Discounts on other goods are also a sign of retailers' unrest.
For more news updates Follow and Like us on Facebook