Jagroan Bridge construction, Ganda Nalla among others given final call during F&CC meeting. Under the Finance and Contract Committee meeting conducted at Municipal Corporation office here Tuesday till late evening hours, a total of 164 proposals were mimed under which six were dismissed and 11 are still pending. Interestingly, verbal spat between Deputy Mayor RD Sharma and Mayor Harcharan Singh Gholwaria were taken place regarding the alleged parking controversies over the clauses in the contract for eligibility of participants.
Importantly, estimate of Rs 26 crore for construction of Jagroan Bridge was set during the F&CC meeting. Around Rs 24 crore was set for construction of bridge and around Rs 1.87 crore were set for construction of approaching roads. New re-tendering for sterilization of stray dogs to the same private firm will be set up in coming days so that sterilization of stray dogs would be done properly. Earlier two years back, tender was given to private company where 25,000 stray dogs were sterilized.
Estimate for construction and repairing of Ganda Nalla was increased by 25 percent from actual estimate tender of Rs 19. 10 crore during F&CC meeting where construction of Ganda Nalla is already started as final estimate of around Rs 19.10 crore was already done. Importantly the issue of repairing and maintenance of tube wells was also highlighted and Mayor Harcharan Singh Gholwaria has directed MC Commissioner Jaskiran Singh to hire a private agency to look into the matter that installation of tube wells were done properly or there was any problem.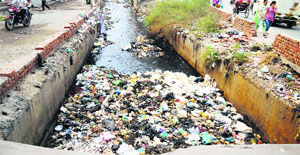 Different issues were discussed during the meeting where several proposals were passed and several proposals were dismissed. However different proposals are still pending. Different members of the meeting raised their issue over the parking clause which should be removed for the candidates. On being asked regarding the parking issue, Deputy Mayor RD Sharma alleged that Mayor Harcharan Singh Gholwaria is supporting the one contractor which is not justified as clause according to the convenience of particular contractor.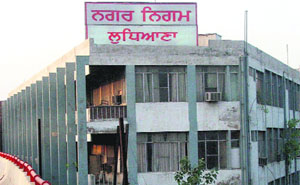 While contacted Mayor Harcharan Singh Gholwaria said, "Major issues were given final call including construction of Jagroan Bridge, tube wells maintenance, Ganda Nalla construction among others. I have also highlighted that parking contract for 3 years was done as contractor would done maintenance of parking lots in this contract".
For more news updates Follow and Like us on Facebook