Jalandhar: Sarabjit Singh Makkar's close aide lodged seven cases filed by police, Makkar reached the Commissioner, said-Pargat sentenced this for giving suppor to him in the election.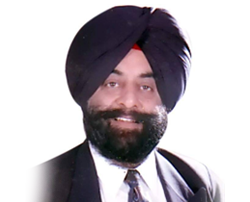 The case happened even on the property dealer Bajwa Brothers and Inderjit Singh Sonu. Supporting the Akali Dal's former MLA Sarabjit Singh Makkar during the assembly elections, his closest people are getting expensive. According to Makkar, within a few days, seven cases have been registered on a dozen of their close relatives. Makkar, along with his supporters, reached the police commissioner Praveen Kumar Sinha. Makkar handed over a list to the commissioner, which had details of the cases. In these cases, cases have also been registered against Pradhan Bajwa Brothers and Inderjit Singh Sonu of the Model Town Model Market.
Makkar said that on Bajwa brothers, the police filed a case of fraud in the property dispute, which is totally wrong. Similarly, on Sonu, the police registered a case of breach of peace in New Baradari. Sonu had reached Mandi Fantanganj in a dispute over the case of his father-in-law's property. The police did the wrong case. Apart from this, there are other cases which have been filed incorrectly.
They say that all this is happening under political pressure and on the behest of Congress MLA Pargat Singh. He demanded the cancellation of the case from the Commissioner. At present, the commissioner has made an invariable mark. On this occasion Iqbal Singh Dhindsa, Sukhminder Singh Rajpal, Gurjinder Singh, Charanjit Singh Makkad, Robin Sandala and others were present.
Details of cases handed over to the Commissioner, see below
For more news updates Follow and Like us on Facebook