According to a survey by the United Nations Organization for Refugee Affairs, currently 6.5 million homeless people are forced to seek refuge in the world. According to the UN annual report, the estimated number of refugees in 2016 is 3 million more than in 2015. However, this figure is lower than the 2014-15 figures. This number increased from 5 million in 2014 to 2015.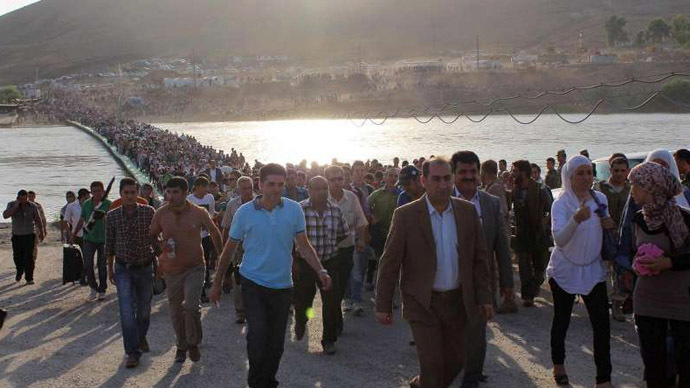 UN Phillipo Grandi, the High Commissioner of Refugee Affairs Institute, said that in the context of international diplomacy, it is still a heartbreaking failure. Granny says that the world is unable to make peace, you will see the emergence of the new generation from the oldest struggles and force the people to leave their homes, a symbol of the war that never ends.
After provoking violence in South Sudan in 2016, some 340,000 people left the neighboring country of Uganda. It was much larger than the number of homeless people from any country. The number of people fleeing Syria was also two lakh. Within 36 hours of arrival to Uganda, refugees get a piece of land and the necessary equipment for farming.
A year ago, the village of Bari-Bari was a common place, but it is now one of the world's largest refugee camps spread over 250 sq km. There are 25 million people residing as refugees. The United Nations said that it is hoped that the number of homeless homeless people will motivate the developed countries to think of ways to accept refugees and then resort to peace. Out of 6.6 million people worldwide, 20 million refugees and 40 million people are homeless in their own country. 2.5 million people are seeking shelter
For more news updates Follow and Like us on Facebook