Uttar Pradesh CM Yogi Adityanath will visit Ayodhya on 31 may. He will visit Ramlallah disputed shrine in Ayodhya. According to sources, Yogi is going to visit Ramlallah and Hanumanghari on his one day tour to Ayodhya.
At the same time, the birth anniversary of Shri Ram Birth place President Mahant Naritia Gopal Dass will be attended by him and will review the development work and law &order of Faizabad division.
 Former Uttar Pradesh Chief Minister Kalyan Singh also visited Ramlallah with other cabinet colleagues . In Darshan, Uttar Pradesh Deputy Chief Minister Keshav Prasad Maurya and some other ministers have seen Ramlallah.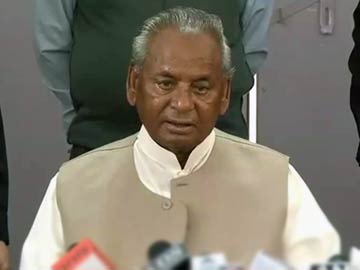 For more news updates Follow and Like us on Facebook