Five men were arrested and beaten by mob of locals for slaughtering  and skinning at his house buffalo in Aligarh of Uttar Pradesh. Man was identified as kali baghel, the dairy owner The Police told ANI that they received information about a buffalo being slaughtered at someone's house. Police reached at the spot   and arrested him but the mob again thrashed him snatching from the police. Police stopped them and said to keep calm.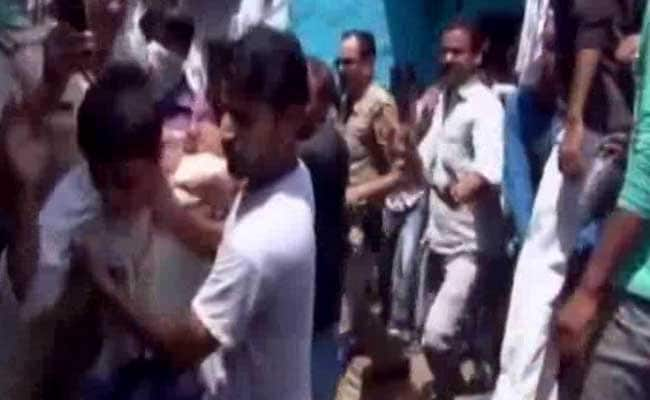 Police officer told,"We got information that a buffalo was being slaughtered in the home of someone called Kali Baghel. We reached there and have arrested 5 people,"
Police have told that they will investigate the matter .According  to reports the mob or the persons that started attack on the owner were not of the residents of that area and came after hearing the cow slaughter by dairy owner at his house.
For more news updates Follow and Like us on Facebook