24 people has arrested till now in case of violence in Saharanpur of uttarpradesh.
The violence for the fourth time in three weeks between two caste of people, one has dead and many have injured in violence. Some special caste people who were returning after the BSP president Mayawati rally were also attacked.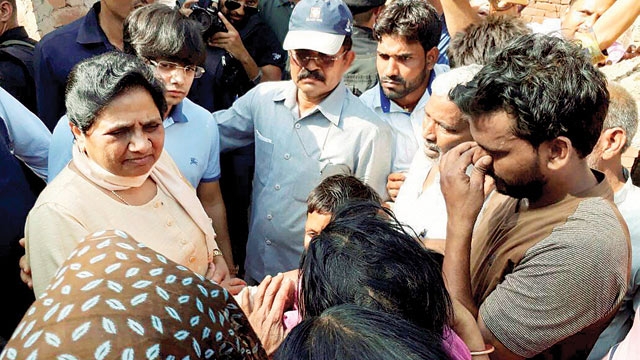 BJP has blamed Mayawati  for the latest rage. UP Minister of State Shrikant Sharma has said that peace in Saharanpur was maintained but due to the Mayawati rallies the violence  has again started in people and many officials along with Home Seceratry has been sent to Saharanpur.
For more news updates Follow and Like us on Facebook