BJP targets AAP supporting Sikh Referendum 2020. Questioning AAP leaders, Joshi said, "Why is AAP associated with people or organizations which are anti-national and want to break Punjab into pieces? Before Punjab elections, AAP stood with 'Sarbat Khalsa' organized by Simaranjit Singh Maan ignoring Sikh tenets and principles. AAP chief Arvind Kejriwal met the parallel Jathedar appointed by so called 'Sarbat Khalsa'; he met the Panj Pyaras who were suspended by the SGPC and stayed at the residence of Khalistan Commando Force activist Gurinder Singh Gahali in Moga.
This clearly shows how AAP has always stood with anti-Punjab forces".Lambasting AAP, state party secretary Vineet Joshi said, "Aam Aadmi party is known for holding press conferences over petty issues, but till now it hasn't issued even a single press note condemning 'Referendum 2020'. It seems that by choosing to remain silent, the Aam Aadmi Party is supporting the malicious campaign which threatens to derail peace, brotherhood and communal harmony in Punjab". 
Joshi further said, "The website of Sikhs for Justice clearly shows that AAP Legislature Party Leader, H.S. Phoolka and AAP leader Navkiran Singh were/ are associated with SFJ. These two have been/are members of committees formed by the SJF".
Joshi said that in July 2015, AAP leaders supported the protest by radical Sikhs for the premature release of militants. AAP MP from Patiala, Dharamvir Singh Gandhi had warned that time that AAP leaders were playing a 'dangerous game'.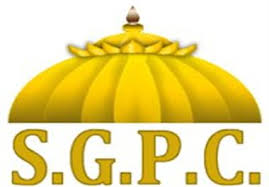 For more news updates Follow and Like us on Facebook