Drama in Ferozepur police station, BJP leader handcuffed himself. There was a great drama in the city police station city. President of Punjab, Kisan Morcha Mr. Sukhpal Singh Nannu, handcuffed himself and blamed the police for being bullied. His supporters surrounded the police station. The debate with SHO also recorded in the camera.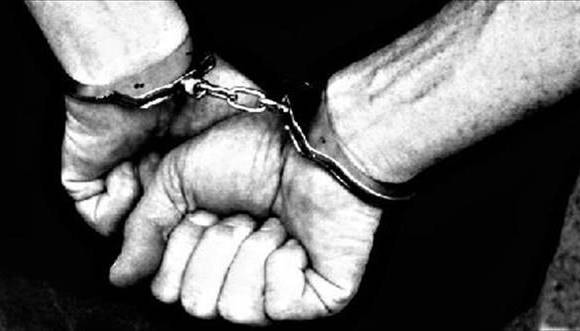 According to the information received, the matter was a few days ago. Four people were filed in the case of shooting shopkeeper. The police had arrested Kuldeep Singh in same matter. Describing this as a police bullying, former MLA Sukhpal Singh Nannu presented himself for arrest. After the drama of handcuffs wearied by president, people gathered at the police station. The President of Punjab BJP Kisan Wing organized a dharna against the menace of police in the presence of a large number of people and said not disturb to common people.
Mr. Nannu said when Congress government was formed; the police started harassing the SAD-BJP leaders. He said that Kuldeep Singh was being illegally implicated in the market shooting case. SHO Satwinder Singh said that all evidence against Kuldeep Singh, former MLA is interrupting the police action. He said that the police acts on the basis of evidence.
For more news updates Follow and Like us on Facebook