SAD-BJP asks Governor to get the sand scam investigated by National Agencies. Chandigarh, June 13 – The Shiromani Akali Dal- Bharatiya Janata Party today asked Punjab Governor V P Singh Badnore to instruct the Congress government to get the sand scam committed by Irrigation and Power minister Rana Gurjit Singh investigated by national agencies, even as it asked him to direct the Congress government to fulfill its poll promises and ensure rule of law and protection of rights of the Dalit community. A joint SAD-BJP delegation led by SAD president Sukhbir Singh Badal and BJP Punjab president Vijay Sampla submitted a memorandum in this regard to the Governor at Raj Bhavan today.

Briefing the Governor about the sand scam which had increased sand rates by four times in the State, SAD president Sukhbir Badal said Rana Gurjit had acquired sand mines through a cook and employees who had made bids for Rs 50 crore. Terming this as an open and shut case of benaami transactions, he said the same should be investigated by the Enforcement Directorate (ED) and Income Tax (IT) authorities. Mr Badal said the one man commission of a retired judge J S Narang, which was formed by the government to inquire into the issue, was an eyewash. "Narang is a buddy of Rana Gurjit who is often seen in his house. Narang's son fights Rana's cases as a lawyer. He cannot be expected to hold an impartial inquiry", he added.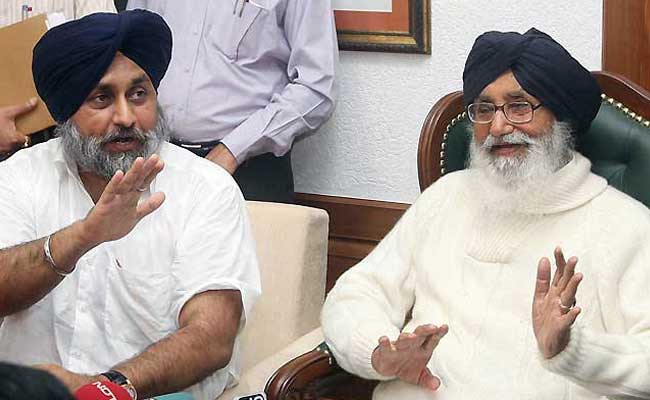 The SAD president also asked the Governor to instruct the government to fulfill its promise to waive off farmer loans completely in the budget session itself. He said farm suicides had increased tremendously in the last three months with 70 farmers having lost their lives and in case the government did not waive off farmer loans immediately Punjab may be engulfed in a law and order problem. SAD mp Prem Singh Chandumajra highlighted how chief minister Capt Amarinder Singh had given a clean chit to Rana Gurjit even before the Commission had submitted its report by stating that he had gone through the documents and not found anything wrong. He also stressed that the farm sector was in a crisis in Punjab with banks and commission agents not extending loans to farmers for the coming paddy crop.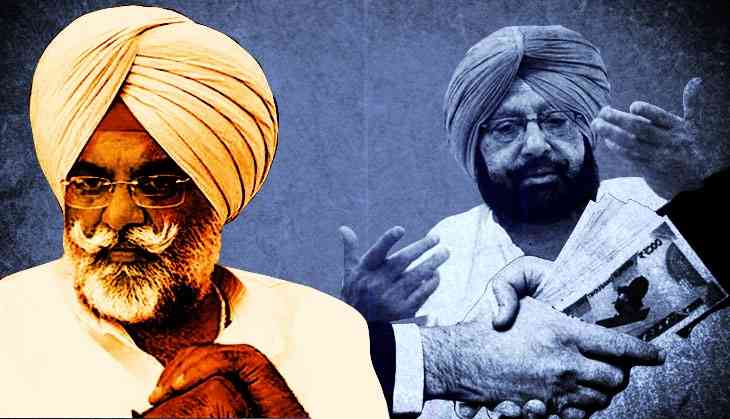 BJP State president Vijay Sampla urged the Governor to intervene and ask the Congress government to take firm action to stop repression of the dalit community. He said the scheduled caste community was being systematically targeted across the State for supporting the akali-BJP combine in the last elections. He said dalits were not getting justice despite approaching the police because the State force was acting like a wing of the Congress party. Former Speaker Charanjit Atwal and former minister Bikram Majithia also spoke on issue of dalit atrocities with Majithia highlighting how a dalit was beaten and stripped and his Congress tormentor posted a video of the same on facebook. Former BJP president Kamal Sharma said cases of political vendetta were on the rise with frivolous cases being registered against akali-BJP workers. Former minister Manoranjan Kalia cited an incident of an akali solar panel cleaning contractor being murdered in Mansa.
The memorandum also highlighted how each and every section of society was feeling betrayed by the Congress government which was now plagued by trust deficit within three months of acquiring power in the State. It said the new government had reneged on its promise to give jobs to each household besides unemployment allowance of Rs 2,500 per month to the youth. It said the government had failed to double social welfare benefits besides initiating a manifold increase in old age pension. It also stressed on the increase in incidents of sacrilege of Guru Granth Sahib ji and demanded concrete steps to end this immediately.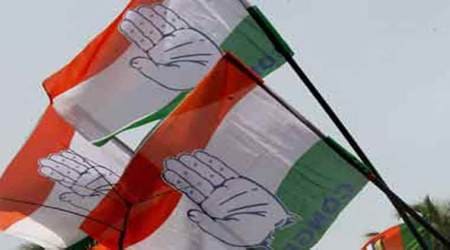 Later while interacting with media persons outside the Raj Bhawan, Mr Sukhbir Badal when told that the government was coming out with a white paper on State finances, said the SAD-BJP alliance would come out with a super white paper on development done during the last ten years. He also asserted that finance minister Manpreet Badal was directly responsible for non-fulfillment of the loan waiver promise. Calling Manpreet the biggest "doshi", he said the finance minister had headed the election manifesto committee and claimed that he knew how to implement the loan waiver promise. "Now the same person is espousing excuses. This is unacceptable. Let him and his government vacate their chairs and we will implement this promise immediately", he added. The entire core committee of the SAD and the BJP as well as mps and mlas of both parties were part of the delegation which called on the Governor today.
For more news updates Follow and Like us on Facebook