Death toll rises to 25 with heavy rain in North India. Several people have died with Heavy rain and strong wind in North India. According to the information death toll rises to 25 with hurricane and rain in Punjab, Himachal Pradesh, Bihar and Jammu .
50 feet long and 20 feet high company wall fell on 6 slums due to heavy rain and hurricane in Himachal Pradesh industrial baddi under Swaraj Majra Gujjras on Tuesday night. Due to which 8 people have killed  of three families and 7 are critically injured.
Hurricane in Jammu has caused heavy disaster killed 5 people there. While eight people died in Bihar's Varjpat.
Heavy rainfall and strong wind have occurred in several districts of Punjab on Tuesday night and Wednesday. Four people have been killed , while 8 are seriously injured due to roof collapsed of 3 houses in Moga and Sangroor district.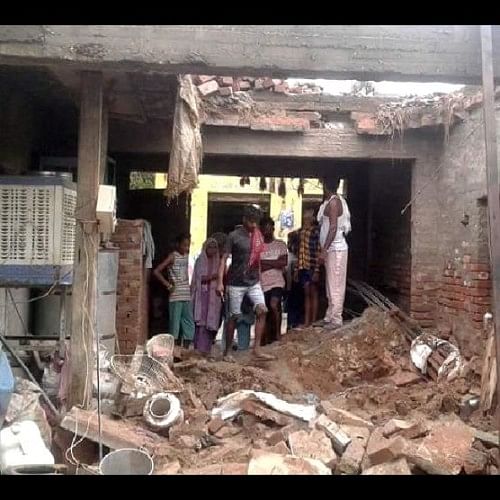 For more news updates Follow and Like us on Facebook