It is generally seen that when the purchasing and selling of vehicles has done, the person buying the vehicle according to the rules by the purchaser does not register vehicle on their  name, which is why criminals  crime increasing in case of vehicles exchange.
Keeping in view the security and convenience of the common people, Ludhiana Police Commissioner Mr. R. N. Dhoke  has ordered  for the registration of old purchased  vehicles within 30 days under section 144 of the Code of Criminal Coordination 1973 (Act No. 2 of 1974) under the Motor Vehicle Act.
Mr. Dhoke said that registration of purchased vehicles is required to get their name within 30 days. In the past, there have been many such cases in which the owners of the vehicle were not transferred through registration after further sale by the first owner. He said that strict legal action will be taken against those who violate the order.
Apart from this, he ordered  not to use crackers on roads during weddings and celebrations  in the territory of Commissionerate Ludhiana under section 144 of the Code of Criminal Union of Civilization 1973 (Act No. 2 of 1974). Even any illegal activities that disrupt traffic or create any difficulty  for the common people are prohibited.
In the area of ​​Commissionerate, Ludhiana An order to prohibit the drinking of alcohol at public places or outside the liquor shops, dhabas and general shops, so that the law and order situation should not be broken.
For the protection of life and property of common people orders have been issued  to the hotels dharamshalas and all mangers to register the full details of the concerned person, a driving license, Aadhar card and a copy of the identity card should be make sure to enter and not to issue  room to any person without proper  evidence.
Use of black films on all types of vehicle windows has been banned. These orders have been enacted to protect the lives of the common masses. Strict legal action will be taken against those who violate the above order. – Mr. Dhoke said.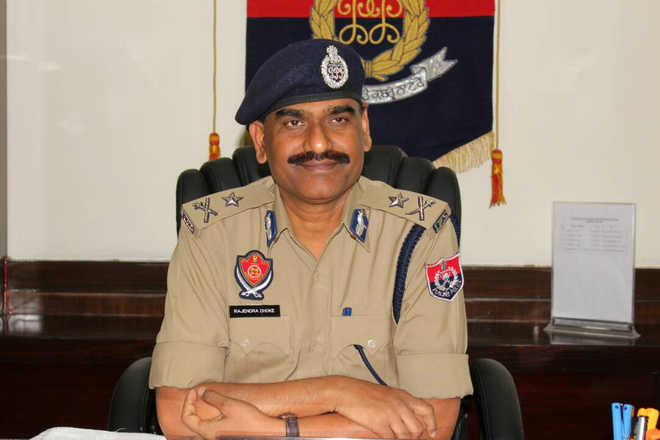 For more news updates Follow and Like us on Facebook