After marriage, the young man committed suicide. Suicide committed by youngman from Lehragaga town in Sangrur district have become viral on the social media. People are talking about the suicide and also giving comment on social media. Knowing the matter, you cannot wait without commenting.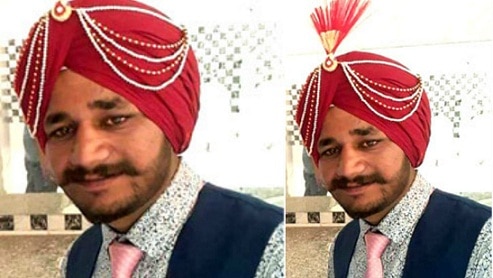 Manpreet Singh, a 22 year old belonging to Jatt community, had committed suicide because his wife was a Dalit. According to the police, the suicide note was found in the pocket of the deceased. He has written letter that Gurtej Singh Baba took 45,000 rupees for his marrige. He said Renu Kaur, belongs to Jatt family, while she was belonged to Ravidasia caste, and he is committing suicide.
City Police Assistant Police Inspector Gursewak Singh said that the deceased's father Baghel Singh told in a statement to the police that his son was married on May 21, with Renu Kaur, resident of Sangrur.  Gurtej Singh Baba said that Renu Kaur is daughter of Jats, but belong to poor Family. He said that on May 28, Manpreet went to meet his mother-in-law Sheela. There she came to know that Renu Kaur is not from jatt family but the daughter of the dalits family. The mother of renu was lived with Jatt in her house after her husband's death.
After hearing this, he got hurt and returned to Lehragaga with his mother and wife. After this he went to his farm and eat sulfur. He was taken to Lehragaga hospital, from where he was referred to Sibya Hospital, Sangrur. There he died.The SHO of Lehragaga police Dr. Jangbeer Singh said that the police has started investigations and registered a case under section 306 of the IPC against middleman Gurtej Singh Baba, Bhutal Kalan, Hall Abad Vishwakarma Temple, Lehragaga.
For more news updates Follow and Like us on Facebook