Paddy season begins, PSPCL sets up control rooms for farmers. Ahead of the upcoming paddy season beginning June 15, the PSPCL has set up Control Rooms to assist the farmers in Punjab. PSPCL would provide eight hour power supply to farmers in paddy season. Newly appointed PSPCL Director Distribution Er NK Sharma who was here at Shakti Sadan on Saturday to review paddy preparation said that apart from the two call centres at Ludhiana and Mohali, farmers could contact the concerned PSPCL officials in case of emergency during the paddy season.
The Director Distribution said that Control Rooms have been established at the zonal and circle level. The control room for Jalandhar is 9646116301, Kapurthala-9646119195, Hoshiarpur 96461 16731, Nawanshahr -9646116866 and the control room of zonal level ie Shakti Sadan is 9646116679. "Besides, Paddy vigilance monitoring officials would be available to assist the farmers", he said. Sharma also said that eight hour uninterrupted power supply would be given to farmers during the paddy season, without burdening the industrial sector and the domestic consumers of the state.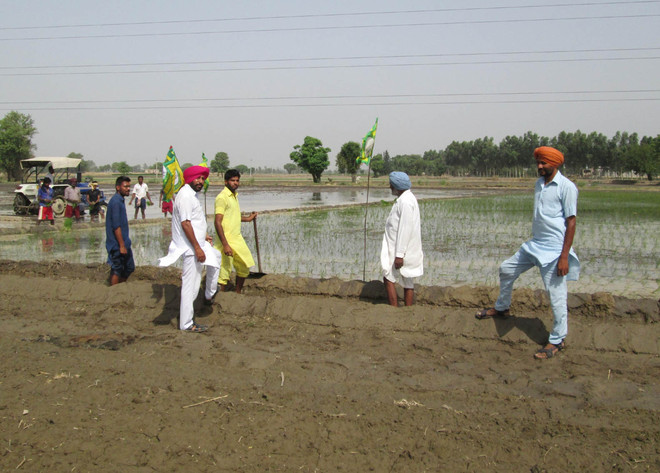 Talking to the media, NK Sharma said that the preparation of paddy season has started and the next three to four months were crucial for the PSPCL. "It is a litmus test for the engineers, as the power demand and supply would keep on changing due to rising mercury in the region. Farmers would require 24X7 assistance from the PSPCL during paddy season and show skills to provide service", he said. The Director Distribution also said that on an average the power demand these days was 7000 megawatt, which would increase around 11,000 megawatt in the paddy season. "Rising water demand for paddy sowing would increase the power demand to above 11,000 depending on the rains", he said.
To a query that though Punjab was a power surplus state but unscheduled power cuts were order of the day, the Director Distribution evaded a direct reply and said, "Power supply is snapped as a precautionary measure during storm and sudden rains to avoid any major losses. Moreover, as the power supply demand increases, we start other thermal plant to meet the requirement", he said. Earlier, the Director Distribution said that the PSPCL would also issue an advisory for the farmers for the paddy season. He requested that farmers to use laser levelers to level the fields, which helps in saving 15 percent water, hence power.
For more news updates Follow and Like us on Facebook