Shock to industry: Power tariff hiked ` 2 per unit in Punjab. Contrary to Punjab Chief Minister Captain Amarinder Singh's commitment to give electricity at Rs 5 per unit to people of state; the Punjab State Power Corporation Limited (PSPCL) raised electricity tariff to Rs 2 per unit for industry.
Giving a shocker to the industrialists, the PSPCL has hiked tariff, on power being consumer by the industry, from 6 pm to 10 pm, since June 1.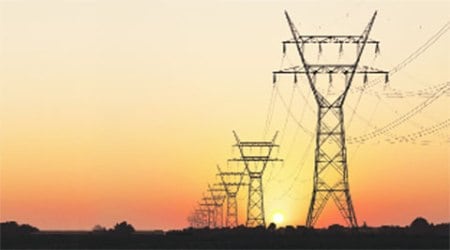 With the hike in power tariff, now the industrialists across the state have started putting their units out of operation minutes before 6 pm. They are forced to run their units on diesel thus causing adding more pollution to the space.
Taking a serious view of the hike in power tariff by the PSPCL, the Chamber of Industries and Commercial Undertaking (CICU) has demanded immediate withdrawal of the decision. In a letter to Chief Minister, the CICU has also lodged a strong protest over the decision of the PSPCL and given reference of the amount of losses it will incur to the industry.
Avtar Singh, chief of the CICU, informed that the previous SAD-BJP government had taken this decision by was withheld by the PSPCL following strong objections raised by the CICU. He, however, clarified that the decision (that was withheld by the erstwhile government) was implemented from April 1, 2014, not from June 1, this year, by the PSPCL.
"The PSPCL has reissued the old circular and under which the industrialist have to pay hiked electricity bills from old date (April 1, 2014). If to be paid from old date, the amount of power bills will be so massive that certain industrialists will ruined as they not be pay the bills even after selling their units," claimed Avtar Singh.
The worst affected is the Induction and Forging industry in Ludhiana. The industries were earlier running on diesel and causing massive pollution. Allowing environment guidelines, the previous government had allowed them power at low cost in an effort to reduce environment hazards, he claimed.
With the hike in power tariff, now the industry may return to diesel and indulge in environmental degradation at a large scale, a Ludhiana-based industrialist apprehends.
The PSPCL officials, however, claimed that the power tariff is introduced only on the orders of Punjab State Power Regulatory Commission. The PSPCL is not authorised to taken any decision on power tariff independently, they disclosed.
For more news updates Follow and Like us on Facebook