Filling CNG high power methane plant started Ludhiana. Filling CNG on the High Power Methane Plant at the local Haibowal Dairy Complex is being started. Deputy Commissioner Mr. Pradip Kumar Aggarwal has started it's trial today. In this way, it has become India's first biogas plant, in which cow dung will be divided into two parts, one will produce methane and other carbon dioxide and it could be used in industries, restaurants and kitchen by filling cylinders.
Disclosing this here today Deputy Commissioner Mr. Pradeep Kumar Aggarwal said that the total capacity of this plant by PEDA (Punjab Energy Development Agency), is up to 235 tonne of cow dung and carbon dioxide exhaled from it will be used in the Cold Drinks Plant. About 4,000 kilograms of gas can be produced from the plant, which will make up to 400 cylinders. The most important feature of this plant is that the plant is safe in every way and will work on latest technology.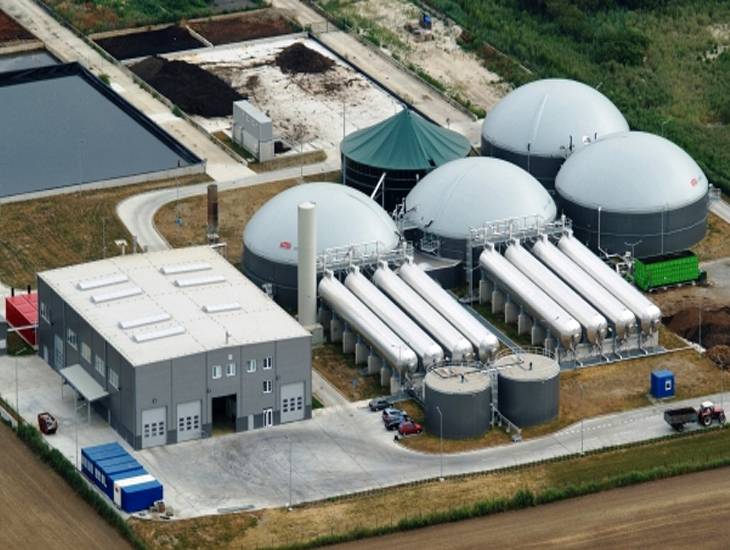 Mr. Anupam Nanda, District Manager, PEDA said that this plant has almost completed and from today its filling trial has started, so that after the production of gas it can be filled in the cylinders. Gas generated from the plant will be freely sold in the market. Which will cost around Rs 42 to 45. This plant is made environment friendly and dung from nearby dairy farms will be fed into this plant. With the complete implementation of this plant, people will get employment of transporting cow dung.
The plant in charge of Vig Engineering and Consultants Pvt Ltd, running the plant, Gaurav and Nipun said that nearly 200 tonnes of feeding has been started in the plant, which is creating a necessary pressure. So that it can be trialed on the prescribed pressure. This trial will last for about 15 days. After that, its sale will be started. Additional Deputy Commissioner Mrs. Surabhi Malik and others were present on the occasion.
For more news updates Follow and Like us on Facebook